Well, if anyone still reads my blog I'll be surprised! I haven't been a good blogger in a long while. I just can't seem to keep up with Facebook, my blog AND my kids. So lately the blog has taken backburner. Unfortunately, my blog is sortof my scrapbook since I haven't been good at that. So, I really need to get back to it!
We've had a great, but busy summer so far. Raymond finished his Fellowship in Gastroenterology (GI) - WOOHOO!!! I'm so proud of him! Between that and starting his new job as a staff GI doc at Scott and White, he had 2 weeks of vacation. We went to
Great Wolf Lodge
with the kids and then just the 2 of us went to a lovely B&B in Granbury. We highly recommend
Inn on Lake Granbury
to anyone wanting a relaxing getaway! Raymond's mom and cousin were gracious enough to come keep the girls while we relaxed. The girls had a great time and Bethany is already asking when Gram and Judy are going to come back.
We also stayed a few days with my parents and were there for the 4th of July. This is the first year since we've been married that we have not been in Belton for the 4th. It was a little sad, but we managed! My dad and I took Bethany to the parade in Duncanville. I thought it was a great parade, but she pointed out that there were no horses. True - the Belton parade always has horses! Anyway, here are a few pics from that.
If you can't tell by our hair, there was a nice breeze that morning. It made the parade not only bearable, but actually enjoyable.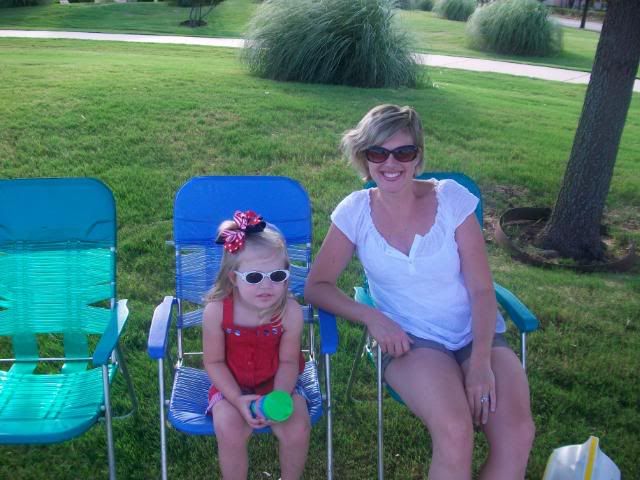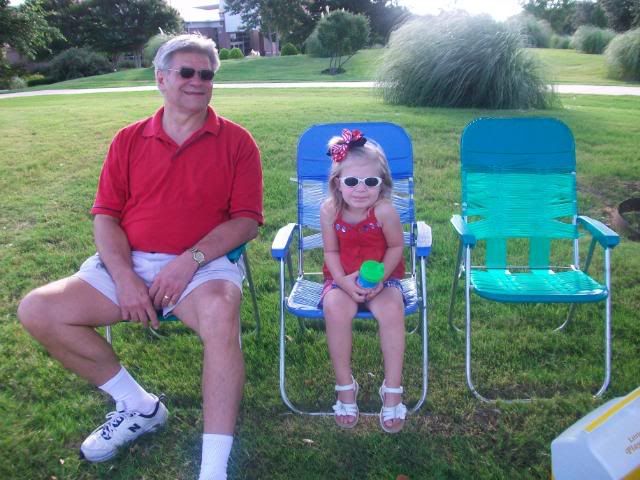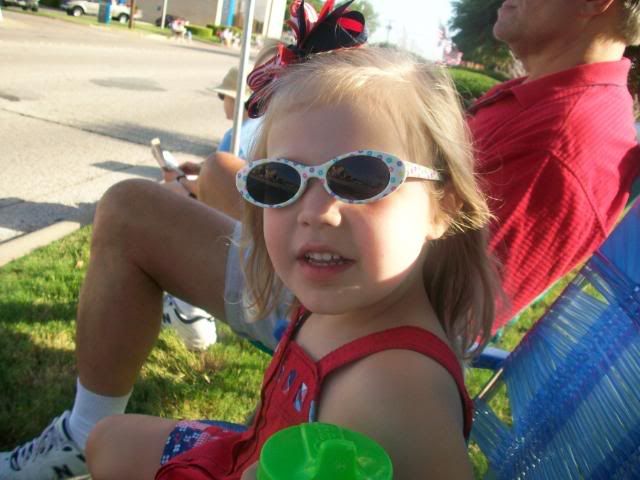 Patiently waiting for the parade to start.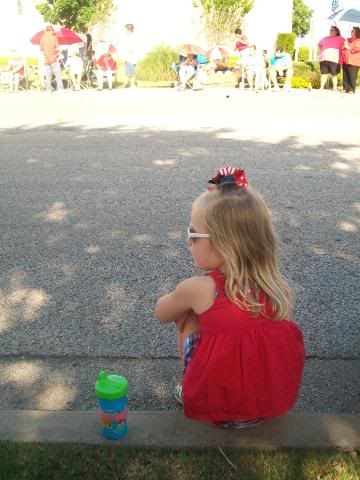 My favorite part, of course. The Duncanville Band!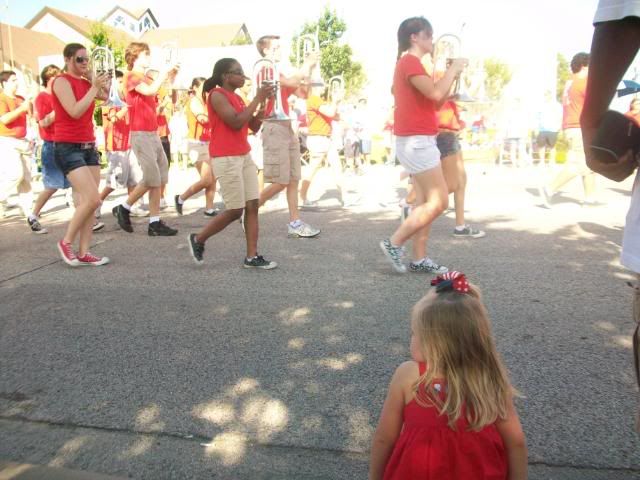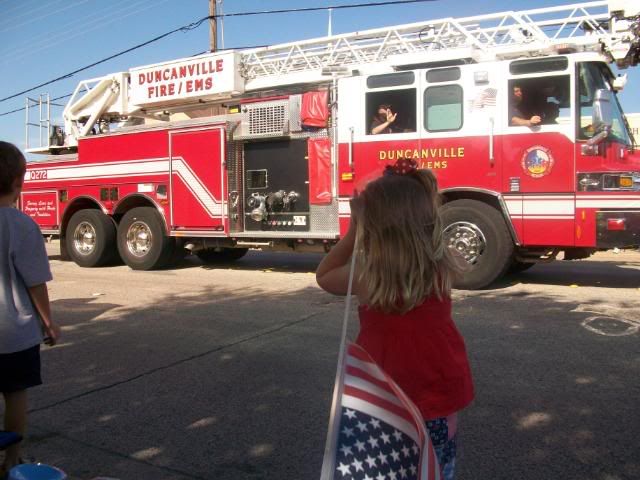 Ms. Paula waving at Bethany. Paula was riding as Senior Ms. Duncanville.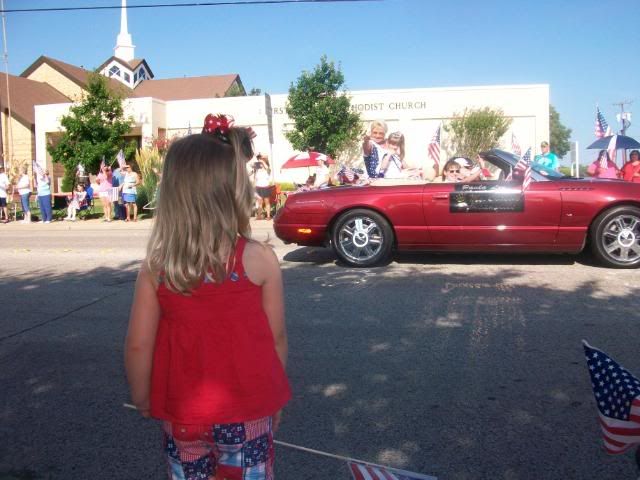 Now that's what I call a birthday cake.
Sweet sisters!
And just a couple pics of the girlies with their Aunt Sara.
At the risk of posting way too many photos and completely losing everyone, I'll do one last set. We went to a park in Duncanville on the night of the 4th for a picnic, concert and fireworks. The girls really did great considering how hot and late it got!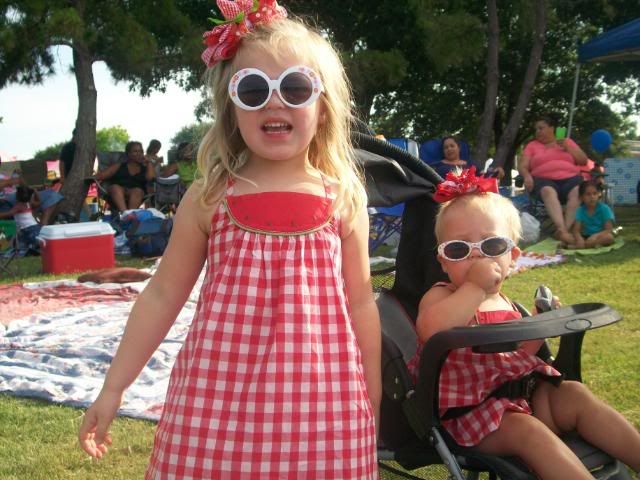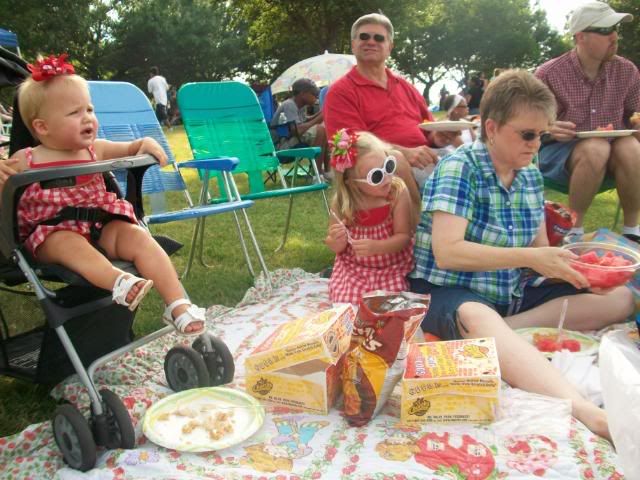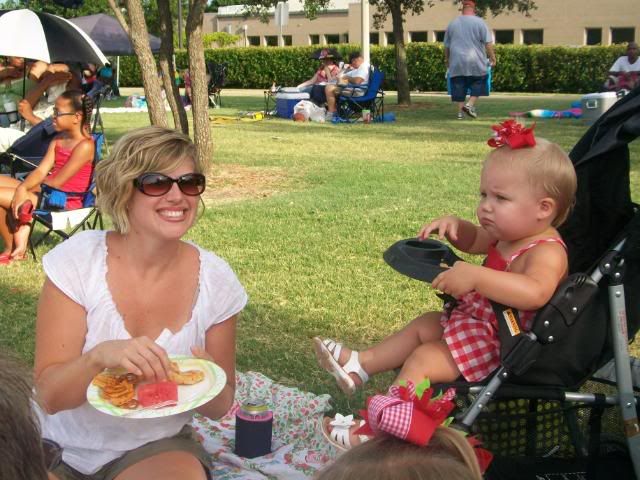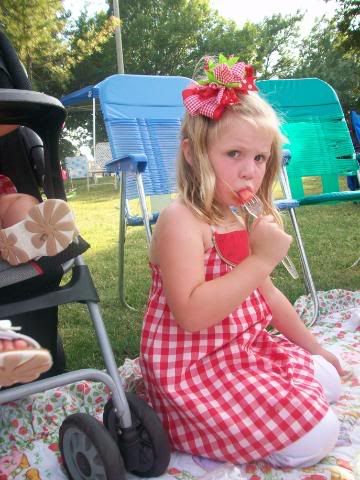 Walking around the park to find the train.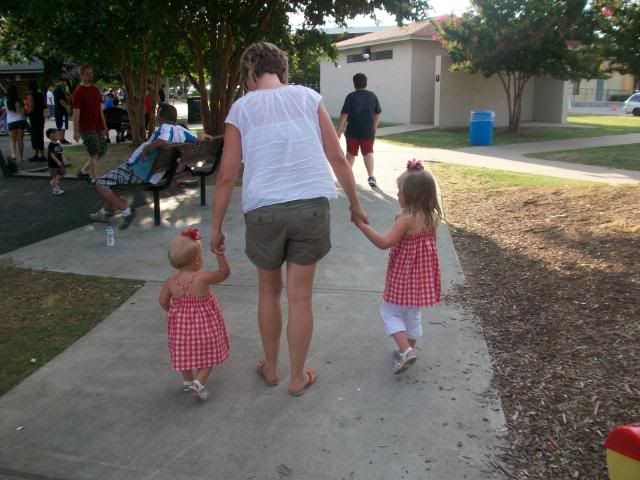 There is is!!!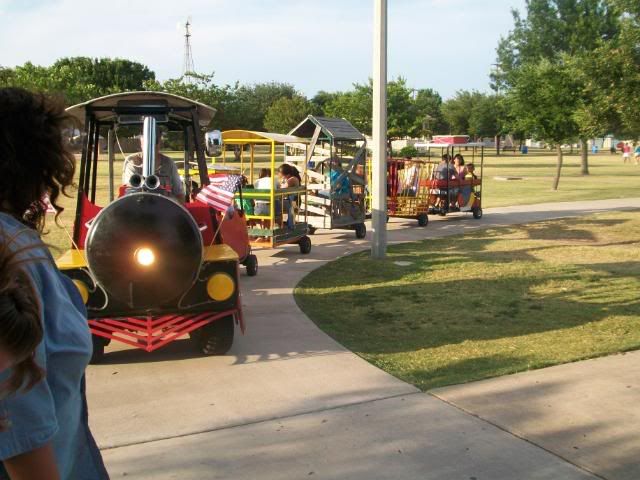 Don't know what Bethany's problem was. Some major crisis, I'm sure.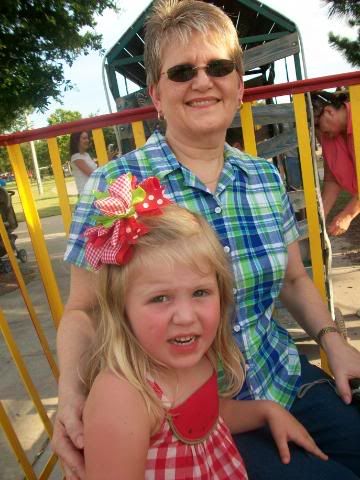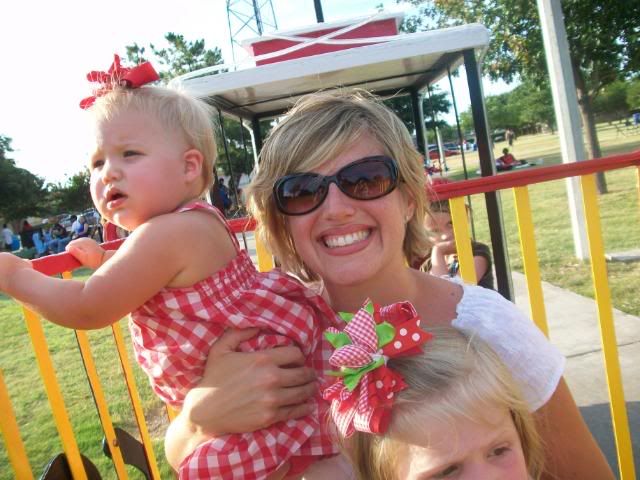 Landry would have been happy swinging all evening.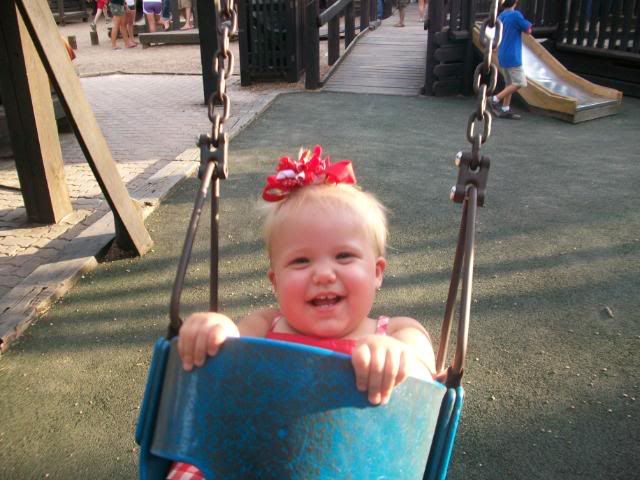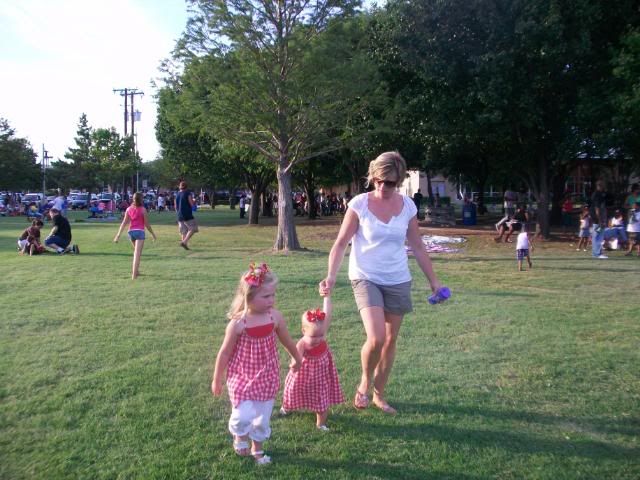 Landry dancing to the music.
So cute.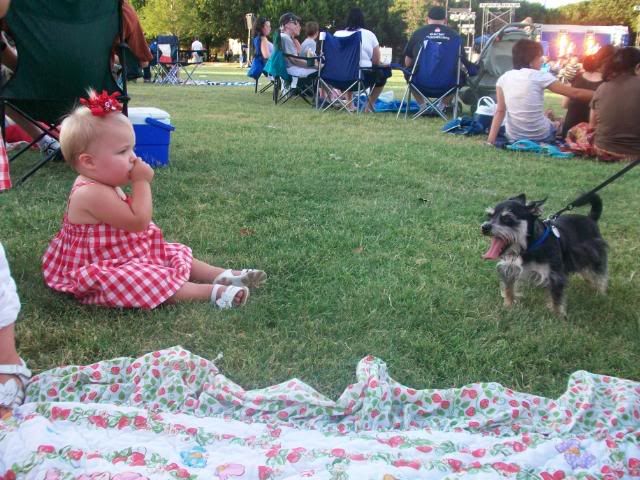 They both loved the spray bottle fan!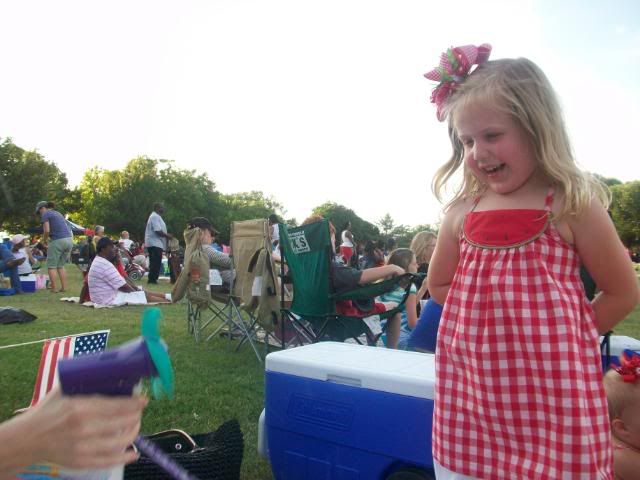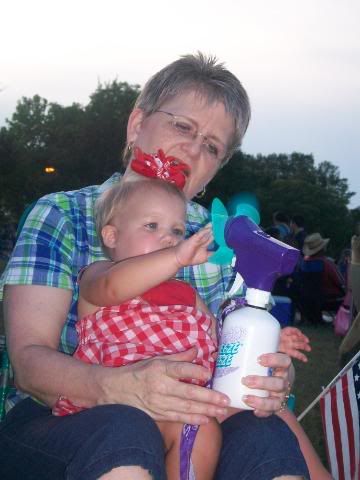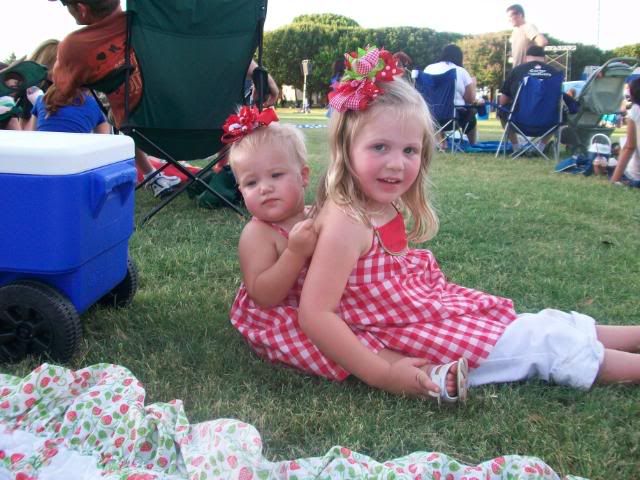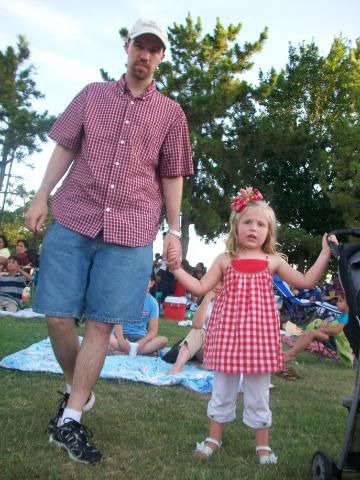 Eating a huge strawberry.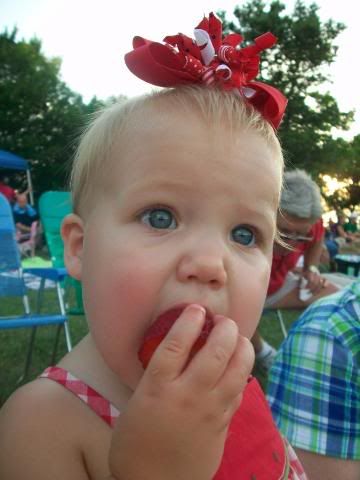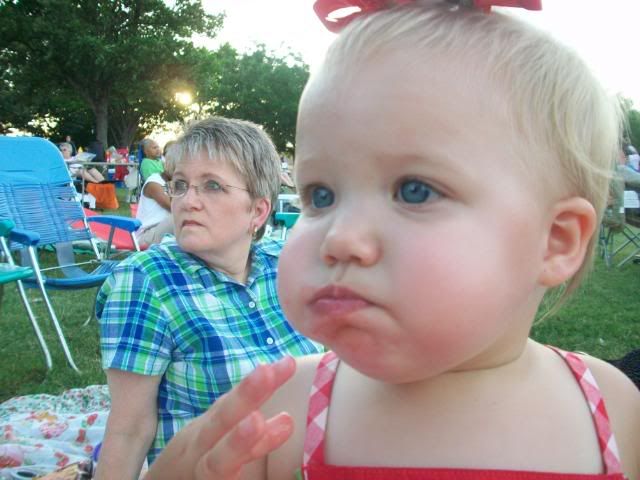 It wasn't even dark yet and both girls were done.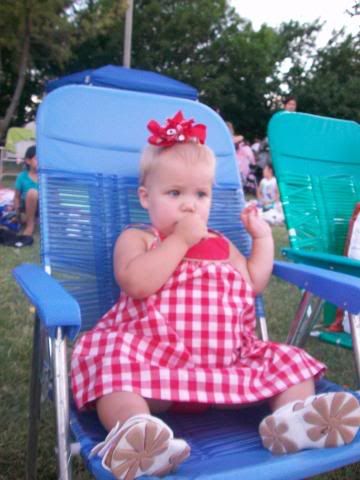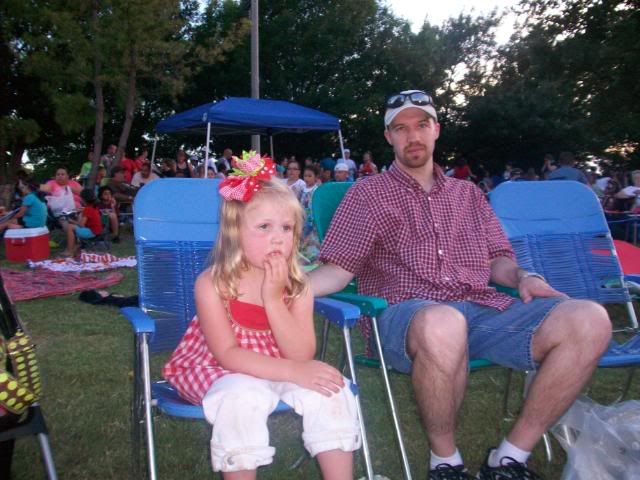 They perked up a little when they discovered they could help themselves to the snack mix.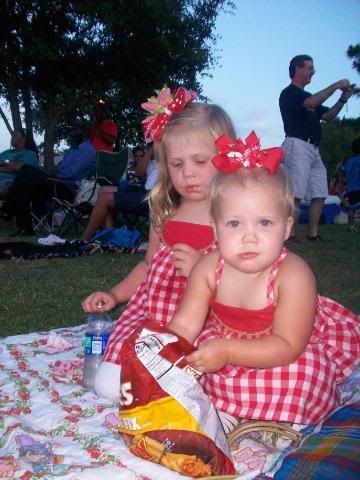 Seriously mom, when are the fireworks going to start?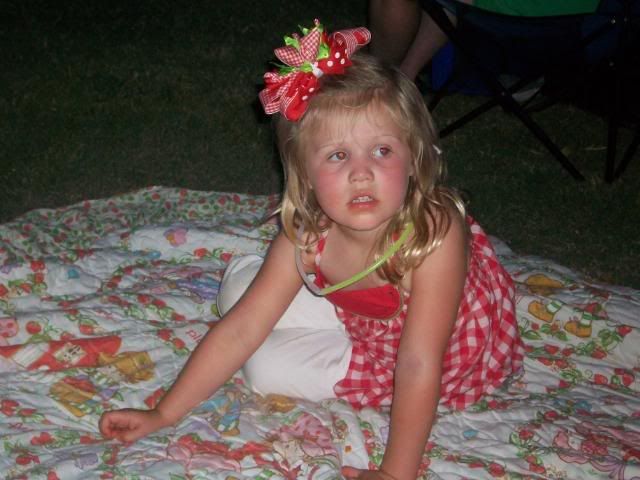 No really, I'm happy to be here.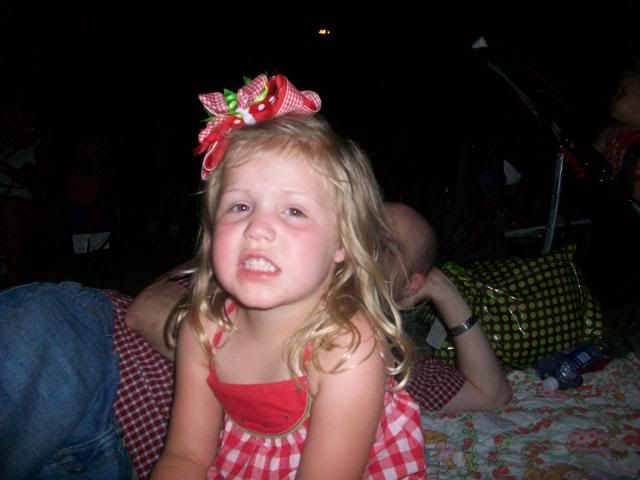 Finally - fireworks!!!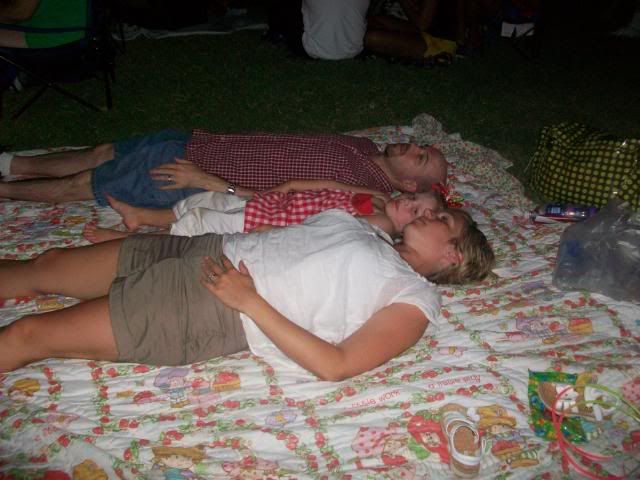 Having fun again!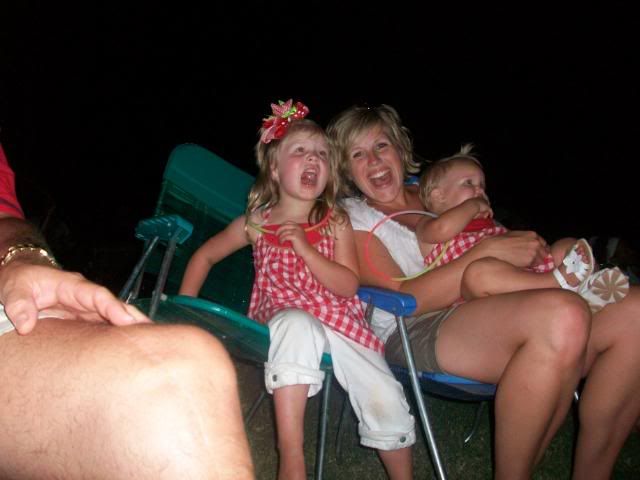 There's a lot more I need to catch up on. We'll see if it happens! At least I'm going to try and post more regularly again, if only for me! Thanks to anyone who made it through that obnoxious number of photos! Probably grandparents only. :)