Well, I guess it's only fair that since Bethany looks exactly like me that Landry looks exactly like Raymond. At least I think she does. What do you think?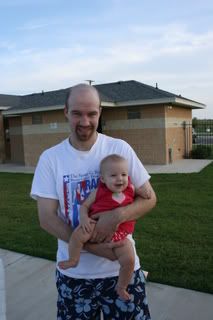 Here are some better pictures of Landry and her friend Kelsey. We went to the pool again last night and I tried to redeem myself by taking some better pictures!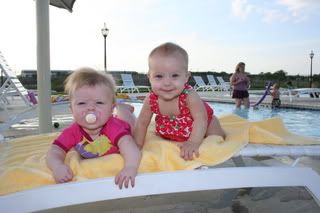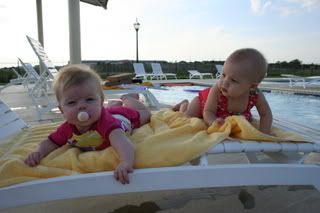 Landry has started sitting up really well by herself. It's like a whole new world has opened up for her! She's really enjoying playing with some bigger toys. However, Bethany has decided that she really needs to play with those toys she hasn't touched in 2 years. In the pictures it looks like Bethany is being sweet and showing Landry how to play. Really, she's trying to take them away from her. :)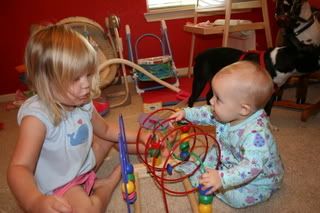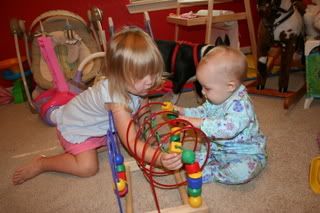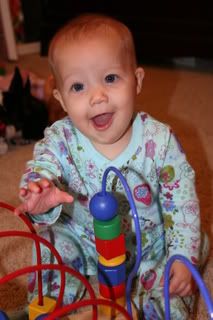 Really, this is the BEST thing to do with a toy!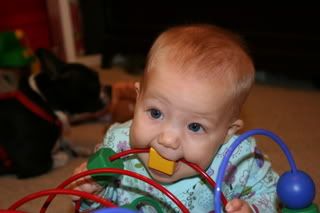 And I just loved this pic! I was sitting back just watching them play and thought it was so cute!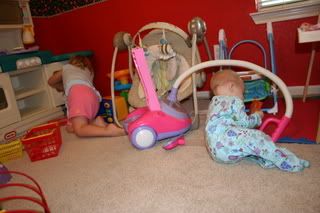 These are just some pics of Landry playing that I took the other day. Of course, she's eating the bag of toys. Then she got tired, I guess, and decided to use it as a pillow.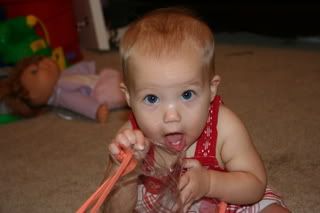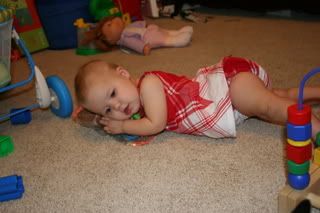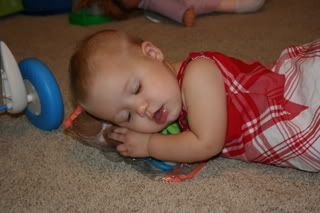 I know it seems like I must love Landry more than Bethany because there are so many more pictures of her than Bethany. It's just that Landry is at a much more photogenic stage. Bethany runs away when I point the camera towards her and yells, "I don't want you to take my picture!!!" So there you go. Here is one pic I did manage to get of her the other day. She was having a "swimming lesson" with her Baby Allison.
And one more sweet picture of the baby to leave you with.