Okay, apparently I have shocked all of my friends and family by posting on my blogs. I told you I'd get back to it - it just took me awhile!
So for Christmas, Bethany asked Santa for a Barbie for her and a Cinderella dress for Landry (so they could play Cinderella together.) That's what they did today and I just thought it was precious. By the way, I realize that Landry looks really funny playing dress-up and having no hair. Seriously, it looks like she's a baby playing dress-up, but she's really almost 2!!! When will she ever get hair???????????????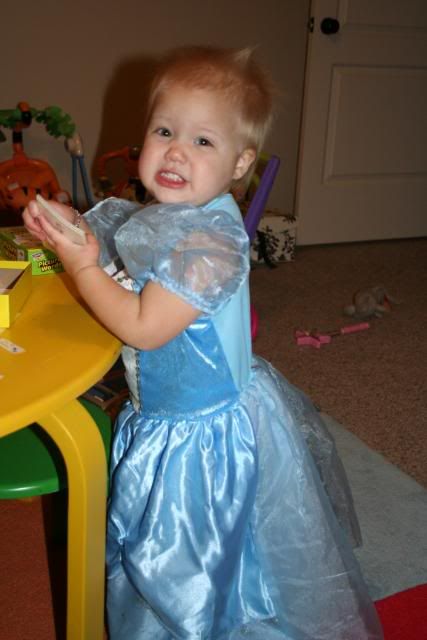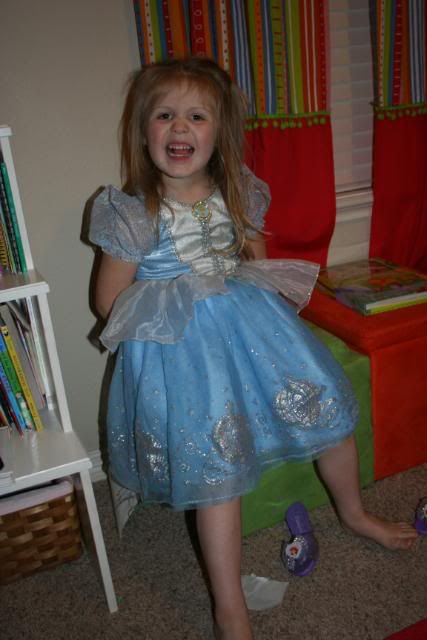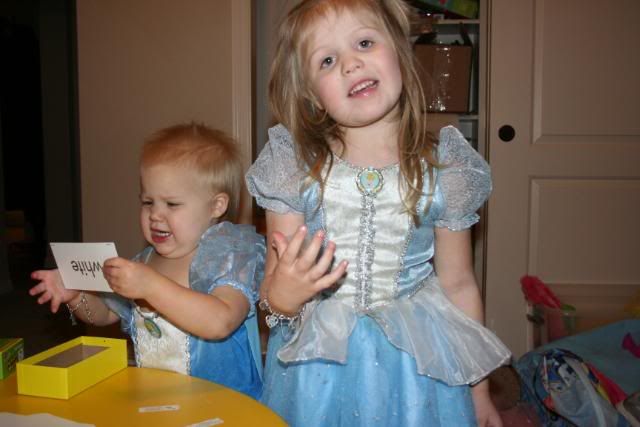 Bethany is playing flashcards with Landry - too funny!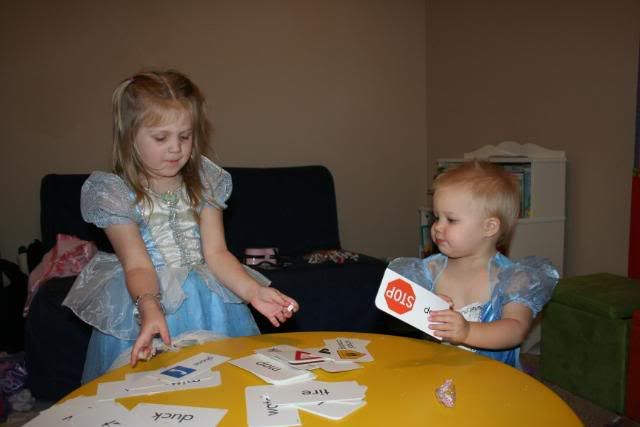 She looks like she's really trying to figure out what it says!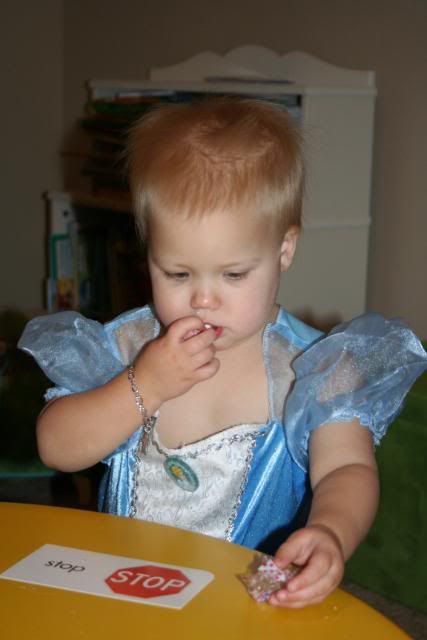 Nope - just focused on the peppermint pieces.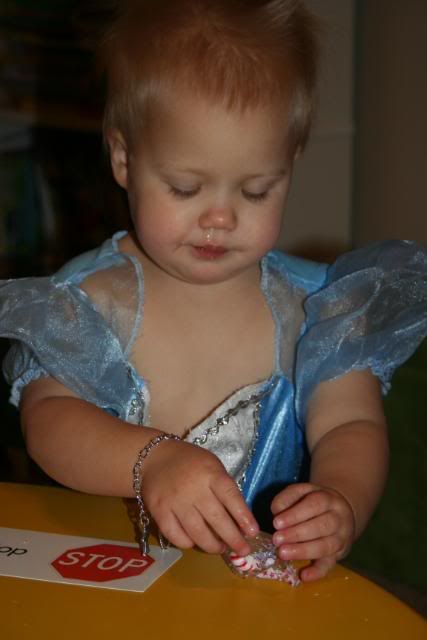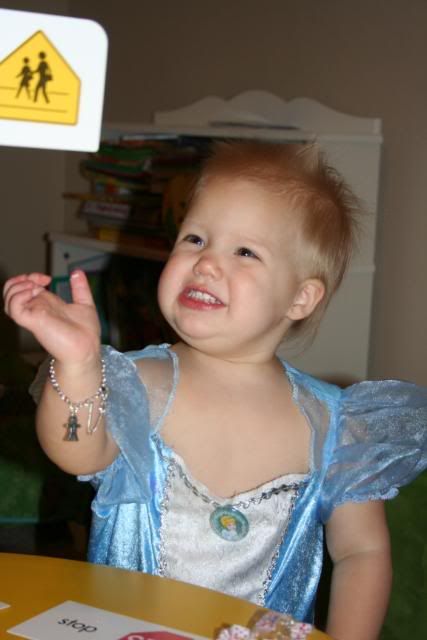 Showing me her charm bracelet that she got from Aunt Sara.
Bethany showing me her charm bracelet.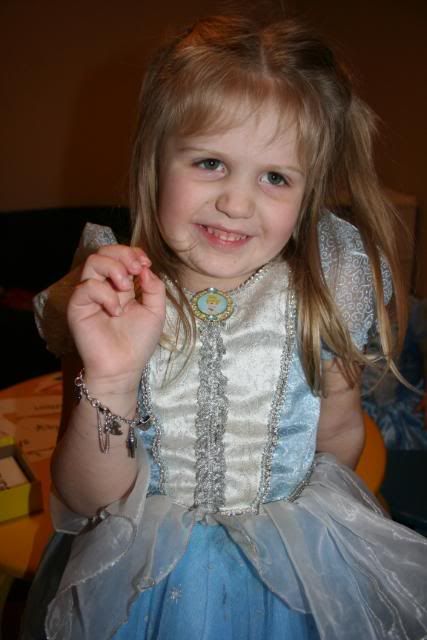 Then she wanted to make an angry face and see it on the camera.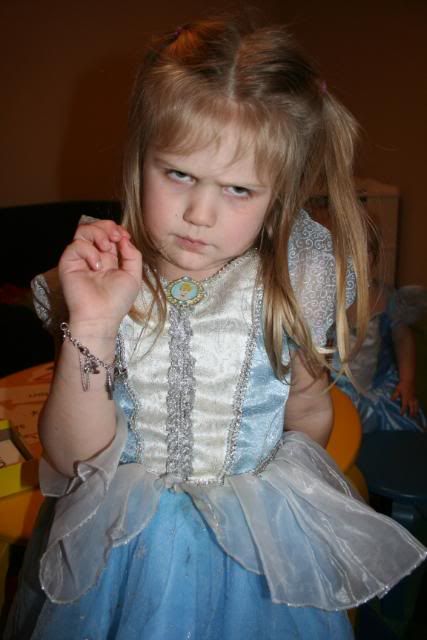 They'd moved into Bethany's room at this point.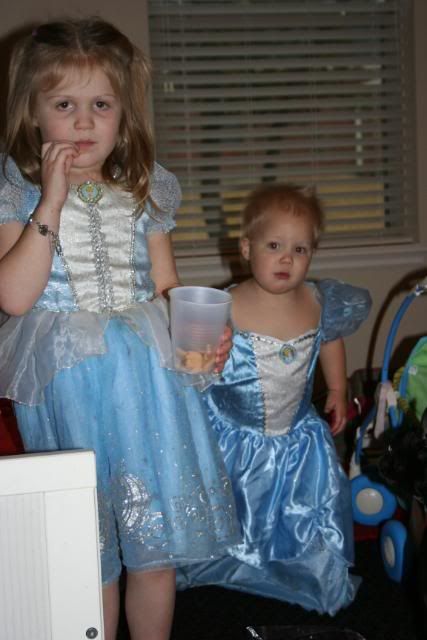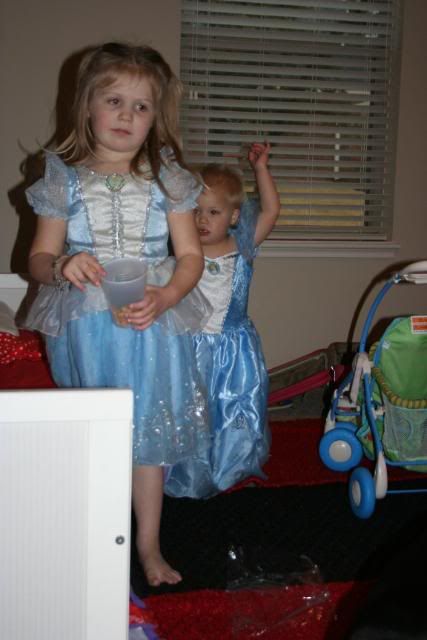 And decided that "Only PRINCESSES are allowed in here!" So I got shut out.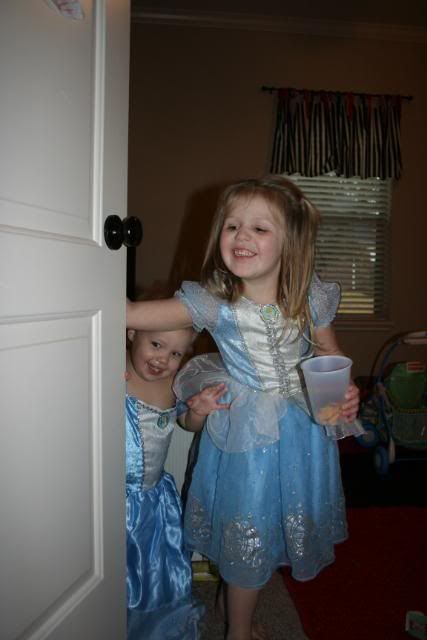 Oh, the joys of little girls. :-)