Well folks, we survived our first vacation as a family of 4! On Tuesday morning we headed out to San Antonio and went to Seaworld. I crammed myself into one of the 3rd row seats so I could entertain Landry in the car. It worked pretty well - no screaming meltdowns or anything. I was just super uncomfortable. My knees were pretty much at my chin! Anyway, we got there without any major issues (one stop for a leaking diaper - and it wasn't pee!).
It must have been 8 million and a half degrees there. Wow, it was hot! We survived, though. Drank lots of water and spent a good deal of time in the aquarium, penguin exhibit and water park. Bethany looooooved it! I think her favorite things were the penguins, the sharks and getting to feed the seals and sea lions. Landry didn't love it so much, but she was very good. No break downs or anything. What a great baby!
We spent Tuesday night in a hotel. It was our first hotel experience with Bethany and she thought it was great. Probably because we let her order an ice cream sundae from room service before bed. Hey - it's a vacation, right? Both girls slept great in their own beds and didn't wake up until 8:30 in the morning. Well, Landry did wake up to eat, but not for long. When we got up Wednesday morning we went back to Seaworld until about 4:00 that afternoon. Needless to say, there were some sleepy girls in the car. Bethany actually slept for about an hour and a half and she NEVER sleeps in the car anymore!
I am pretty irritated with our camera, though. I'm on a mission to get a new one, so if anyone has any reccommendations I'll take them. Half of the pictures we took turned out pink. I don't know what the deal is, but it made me very sad! Anyway, here are some of the pics that did turn out well.
Landry did great in this stroller! She doesn't like the infant carrier carseat at ALL, so she got to be a big girl and ride in the actual stroller.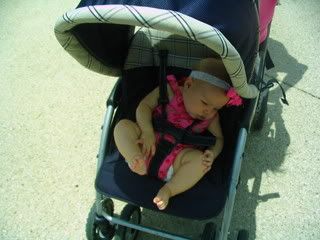 This is one of my pictures that turned out pink. Isn't that weird? Anyway, Bethany was "navigating" and telling us where everything was on the map.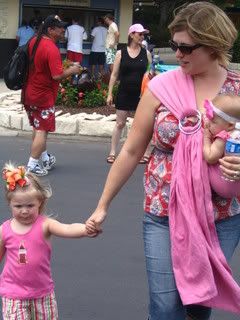 This marching band goes around the park all day. Bethany thought they were the greatest.
Waving at them.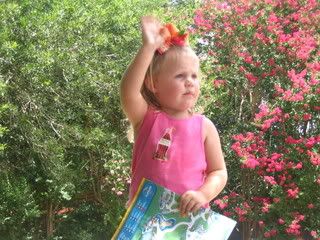 Playing "limbo" with them. She actually got scared and started crying for me after she went under. Oh well.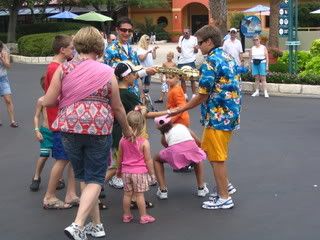 Shamu!!!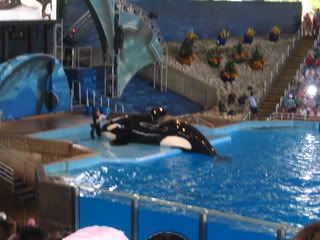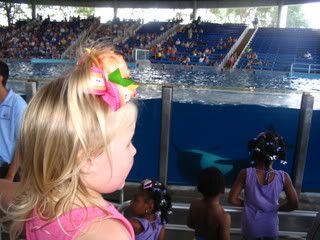 Are we done yet? I'm hot.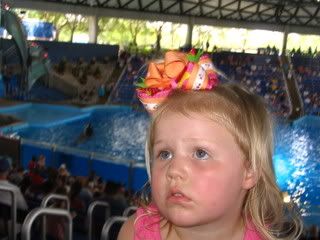 Me too.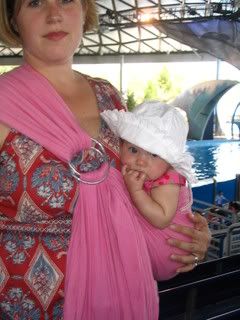 Day 2!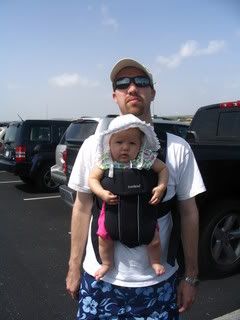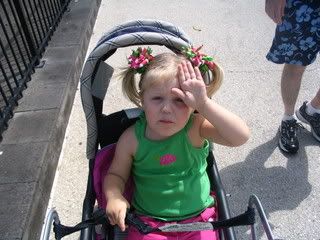 Bethany feeding the seals.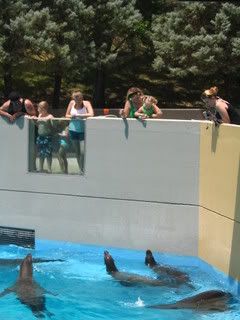 Sucking her thumb. Doesn't look too comfortable, does it?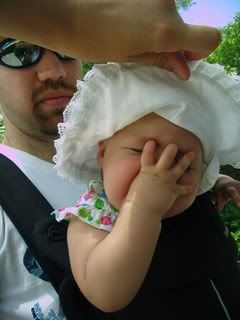 Well, these were taken in the aquarium and didn't come out well of the fish and sharks. Oops.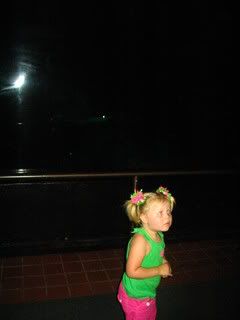 While Bethany and Daddy swam, Landry and I chilled on the deck chairs. Well, we weren't close to really being chilly, but we were at least in the shade.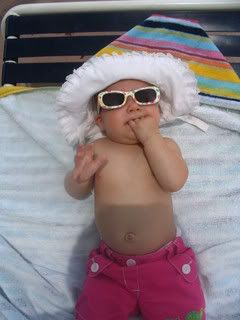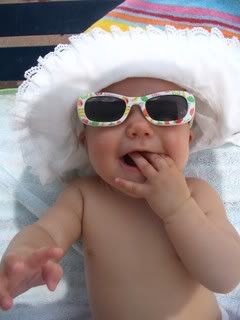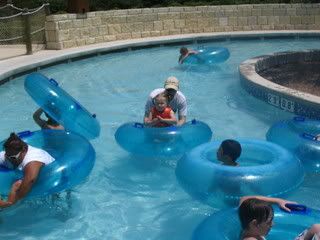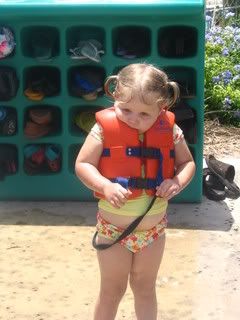 Bethany played this game and won a big stuffed penguin. Then she wanted to dunk her penguin in the water.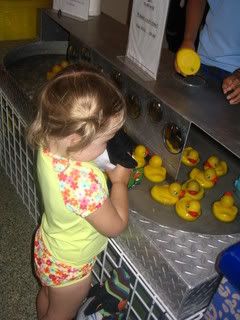 My sweet girls.