EDITED TO ADD - I realize now that my pictures aren't showing up right. I guess I made them too big and need to resize. I'll try to do that later, but now children are beckoning!
Well, we're back. :-(
Really, I was SO ready to get back and see the girls. We had a great vacation, but I missed them and couldn't wait to see them again! After one day of being back home, I was ready to be on vacation again. :-)
We are in "de-tox" mode with Bethany. Landry did great and is still the happy little baby she always was. Bethany, on the other hand, is a little bit rotten. The girls were split up between the 2 grandparents for the week, so she was an only child. My dad was off work all week, my mom was home and my sister took her for a day/night. So, she got LOTS and LOTS of attention. One on one (sometimes two on one) attention for a week. She's spoiled rotten. I guess, as my sister says, that's what I get for going off to Mexico on vacation!
But, I know this isn't what you all want to know. You want to know, "HOW WAS THE TRIP????" It was awesome! Wonderful. Fabulous. Perfect. The weather was beautiful a few days and a few it was a little cooler than hoped, but still very nice. I'll share some pics, but there are a lot, so just skip over some if you get bored!
By the way, we went with our friends Brooke and Kyle. We thought it would be fun to go with another couple and it worked out great. We did a lot of stuff on our own, but it was fun to have another couple to do stuff with, too!
I promise - I'll try to do a condensed "slideshow," but I'm not really good at narrowing down pics!
In the aiport in Cancun - the boys are SUPER excited, can't you tell?
Our first morning at the resort - on our way to breakfast and then the POOL!!!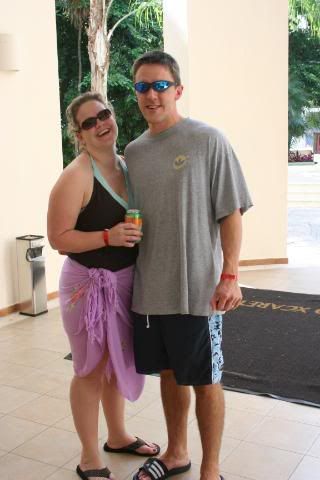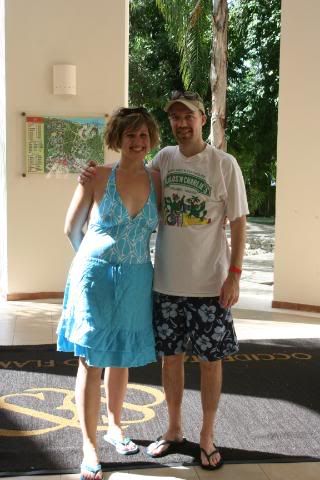 Brooke and me working off the margaritas by doing water aerobics. We only did it once. :)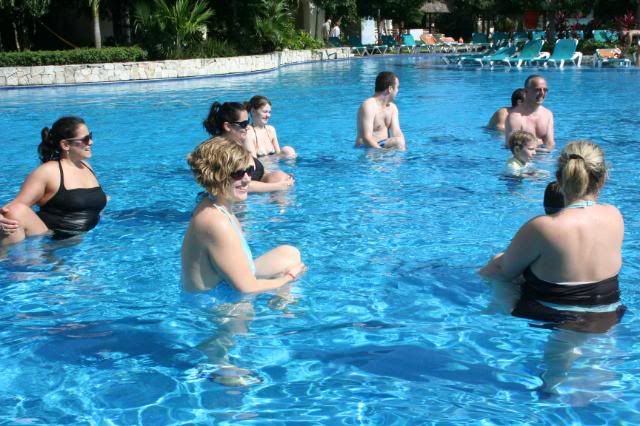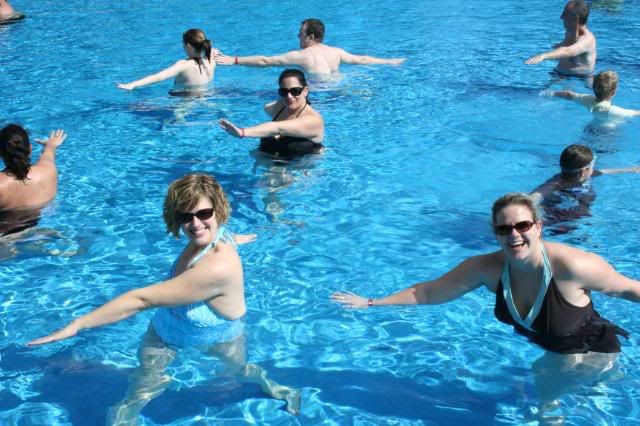 Raymond and Kyle worked really hard while we were exercising.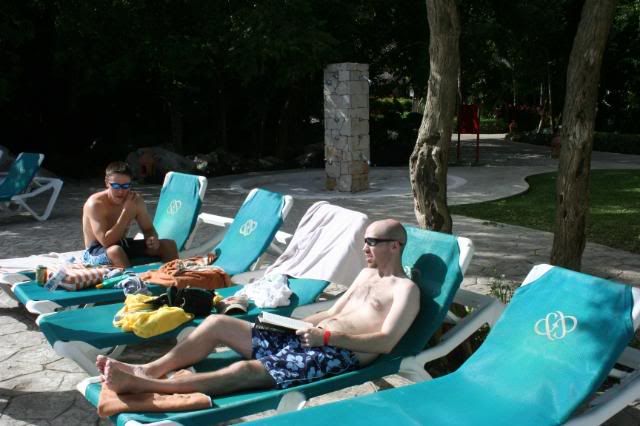 WOW - I didn't realize we were THAT white!!!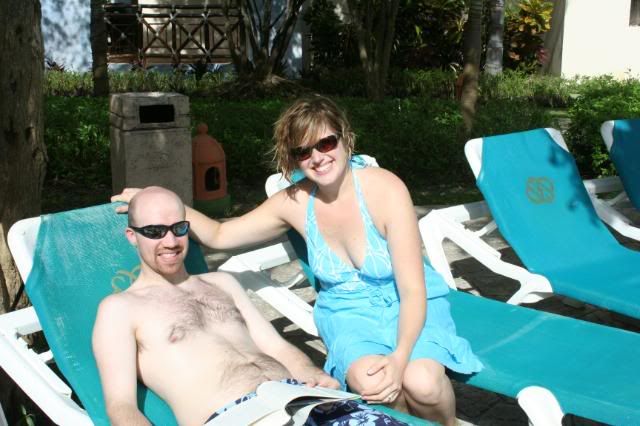 Out at the "beach." It wasn't really a beach - more a lagoon. It was beautiful, though.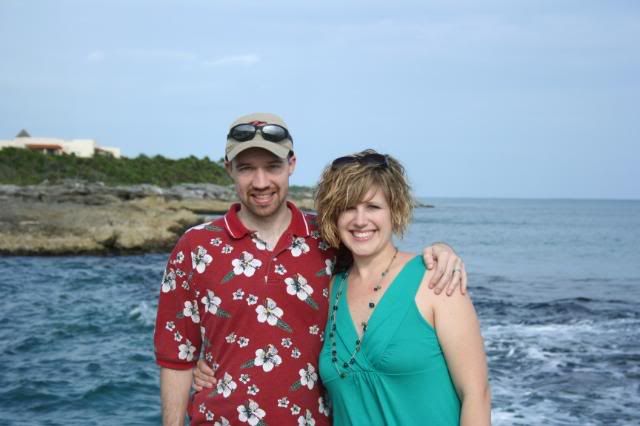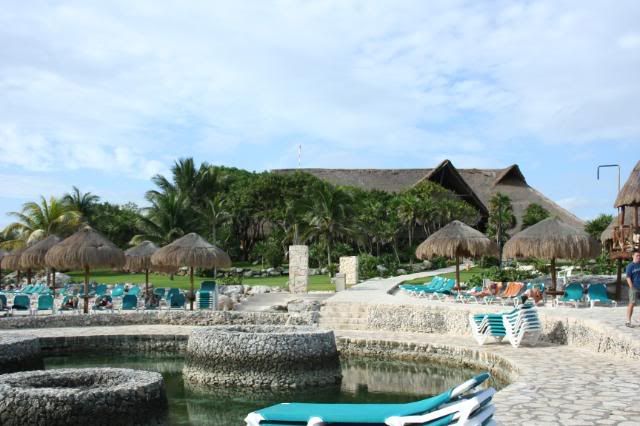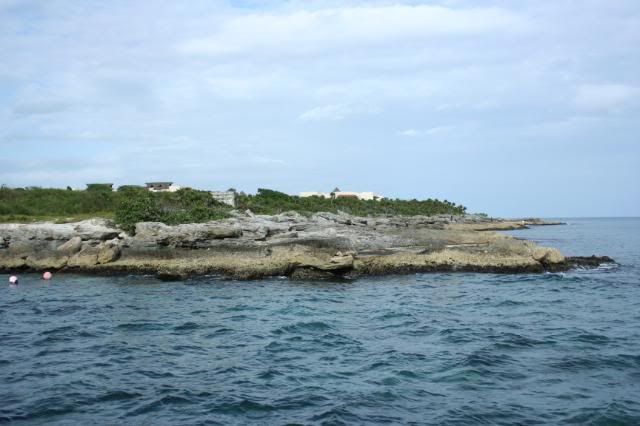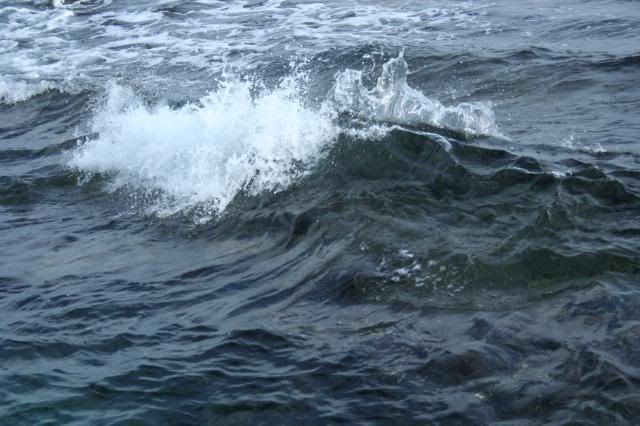 Dinner for 4 at the Mediterranean restaurant. YUM!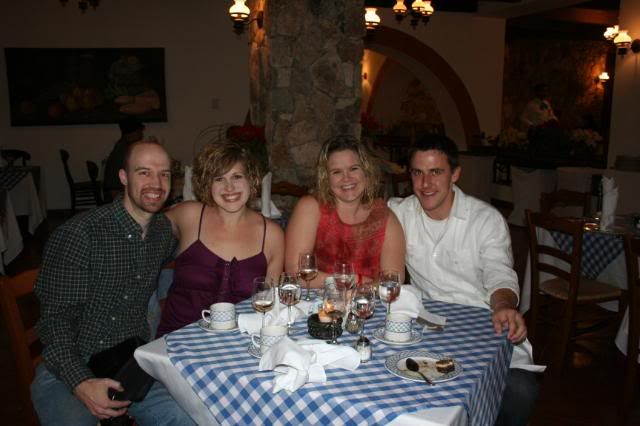 The cabana where I had my ocean breeze massage.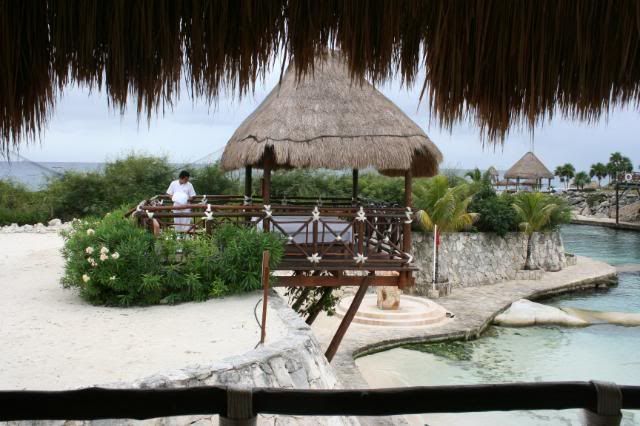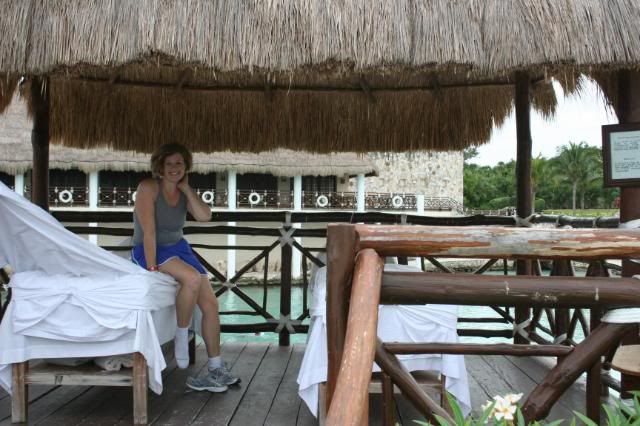 Silliness on the last night at Paco's Tacos.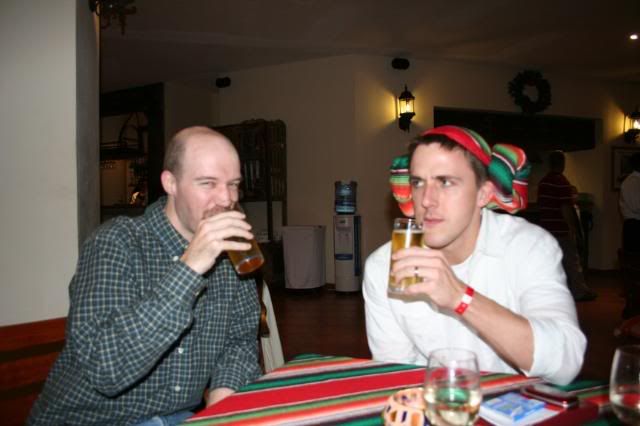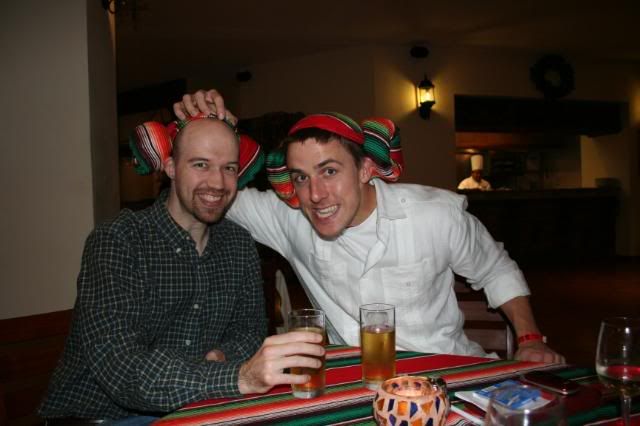 Well, WE were cute, anyway.
We kept trying to get a picture of the 4 of us, but the waiter wouldn't leave!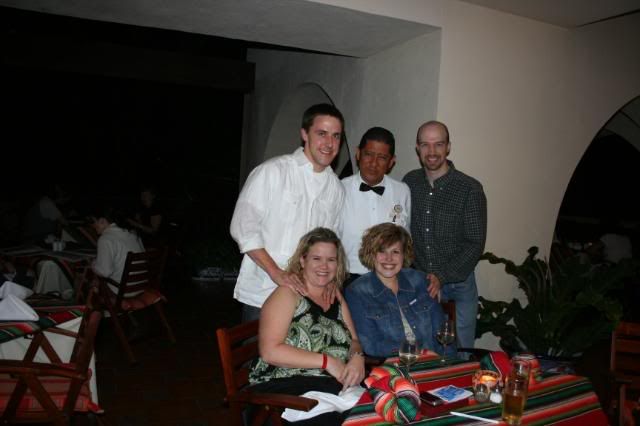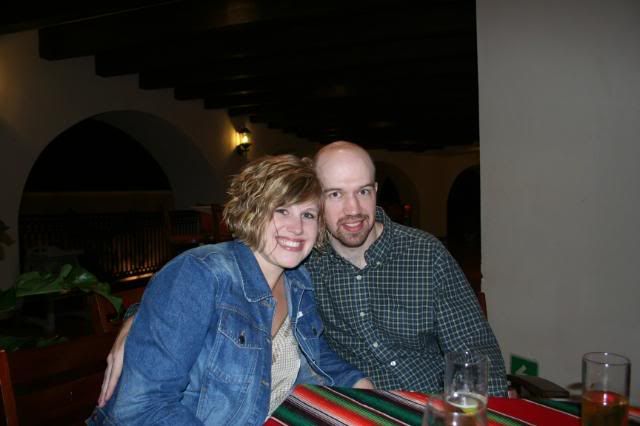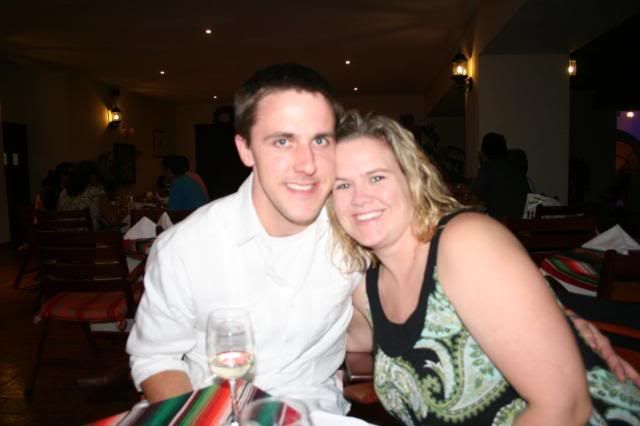 A couple nights we played 42 into the wee hours of the morning (midnight).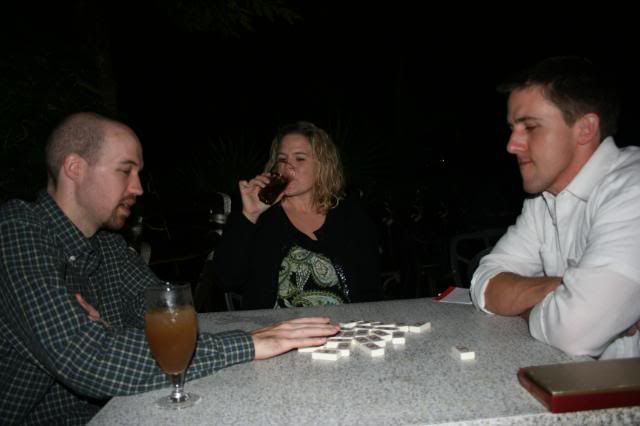 Proof that the girls beat the guys TWICE!!!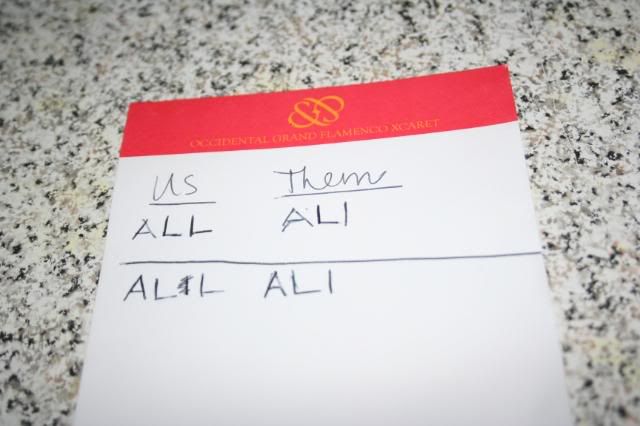 The swim up bar! A feature of the resort we didn't get to use like we would have liked since it wasn't very warm. That water was FRIGID!!!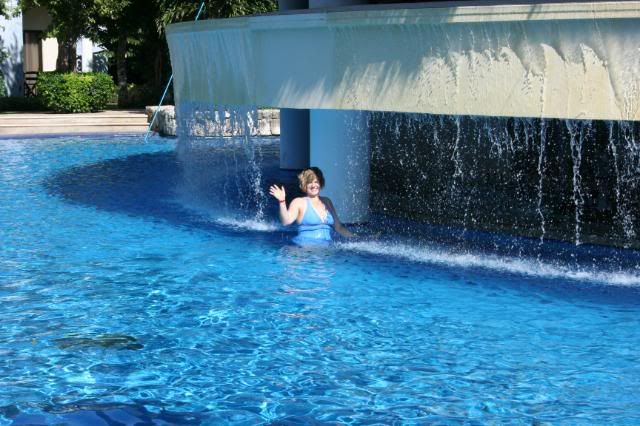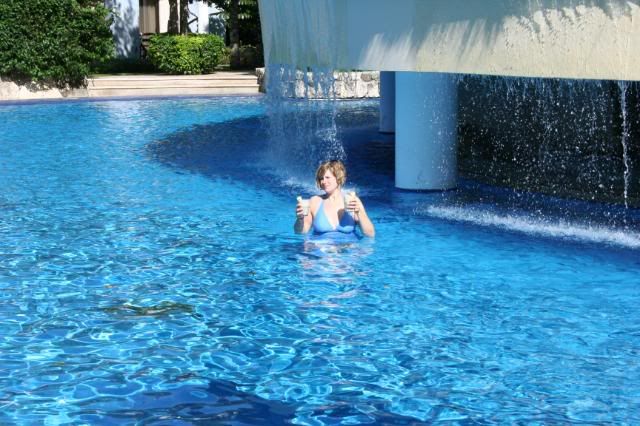 And that's all folks! I'd go into more detail, but BOTH kids just woke up at the same time. Fun times.