Bethany got her first haircut today! Well, actually, her second. The first one was just to trim her bangs, though. Today was the first time we cut any of the length off. It was a little hard to decide to do, but I'm happy we did it. I think it looks much better now.
She did a great job! We went to the lady who cuts my parents' hair, Paula. She was great with Bethany - wiggling and all.
Here's the "before" -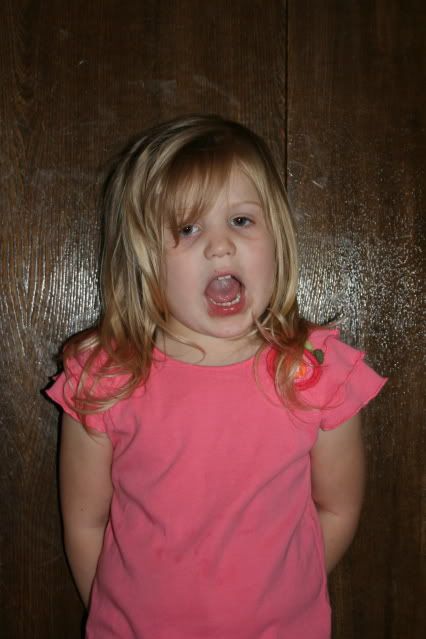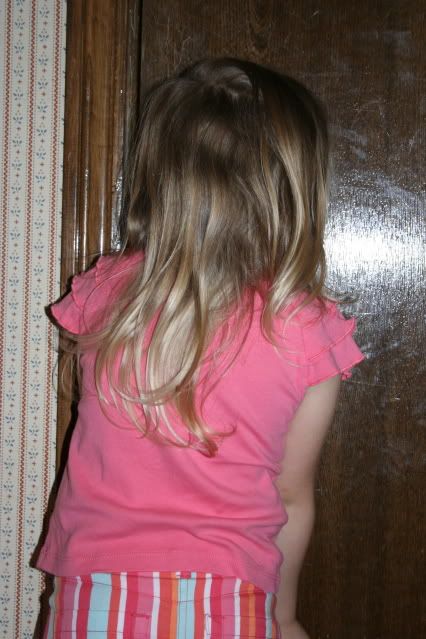 The "during" -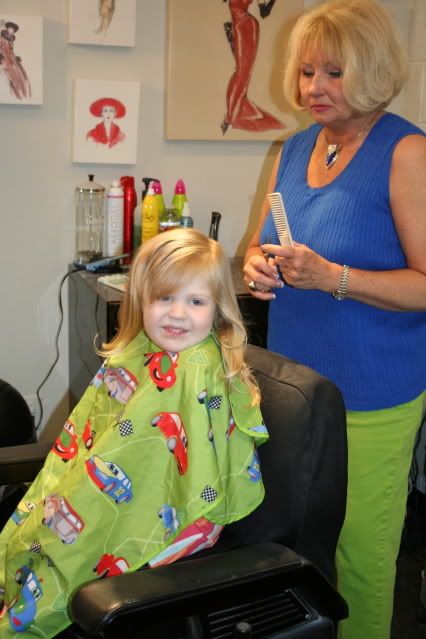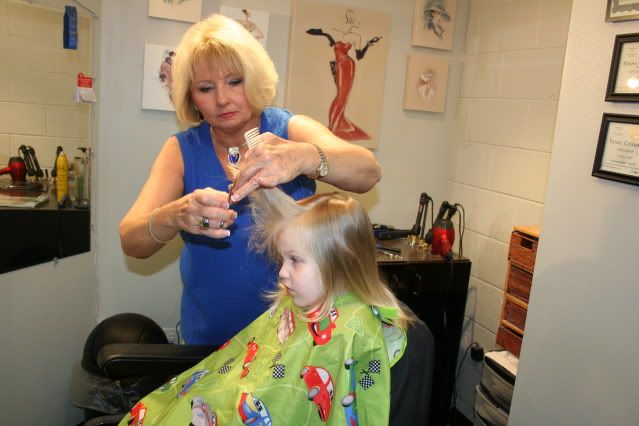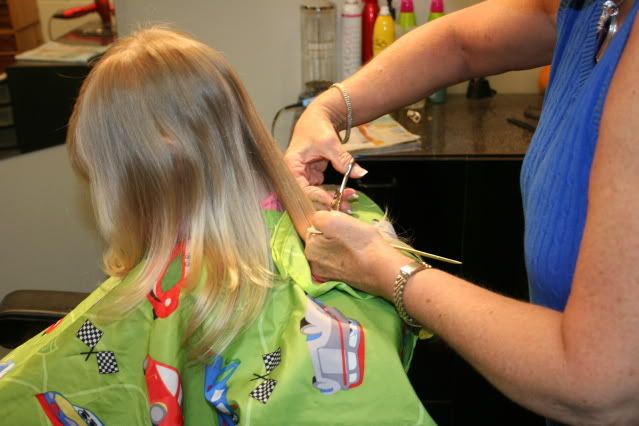 And the "after" -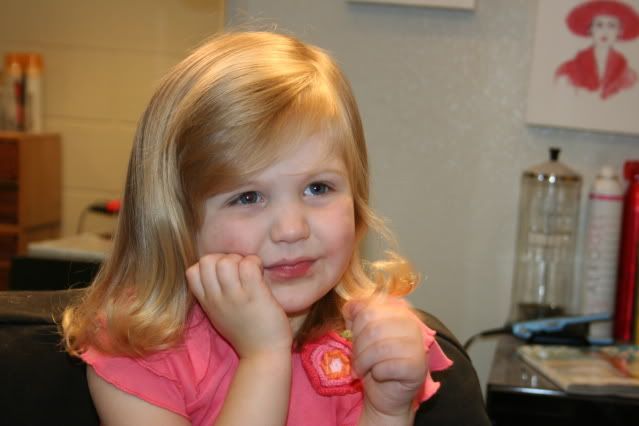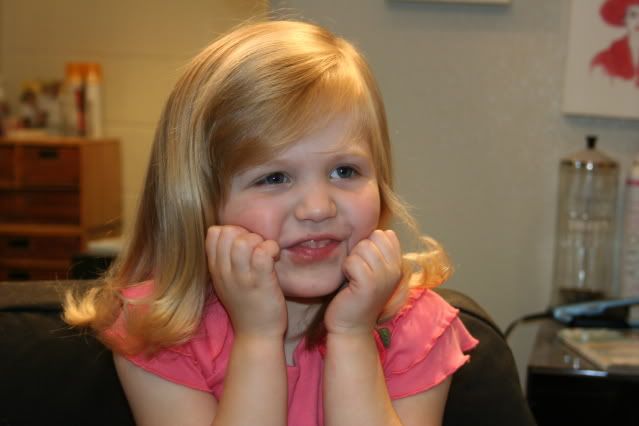 Life has been crazy with having the house on the market and being out of town so much. I've been really behind on blogging, obviously! Here are a couple recent pics of Landry.
Waiting with Abby for Daddy to get here!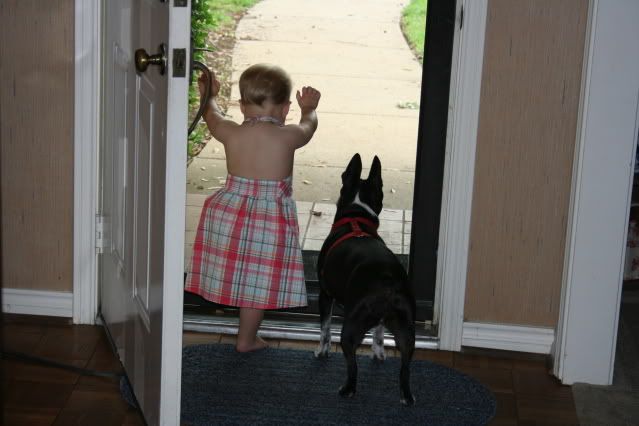 Doesn't she look so old now? Sniff, sniff.