A week ago my friend Brooke and I took our older girls for a fun day at Sea World! We decided that they needed some time with us mommies without the babies (Daddies stayed home with the babies!). We really enjoyed just getting to have fun with them and not be overwhelmed with all the things that we are usually trying to do at home.
Brooke's older daughter, Makenna, is 8 months older than Bethany and they are best friends. Or worst enemies. It's a minute to minute relationship. :) They really did well and had lots of fun together. Here's just a sampling of the photos I took while there.
In the driveway before we even left the house - they were excited because they knew we were going somewhere fun, but we didn't tell them where. We gave them clues (goldfish, fish stickers, Nemo fruit snacks, Shamu coloring pages) all the way there and they figured it out right before we got there!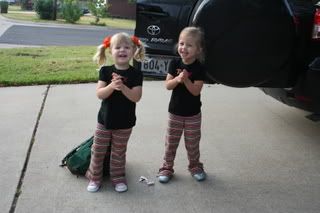 At the Shamu show being very sweet. This was one of the "best friends" moments.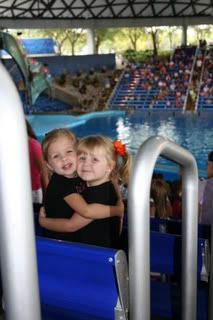 Picture with the Mer-people.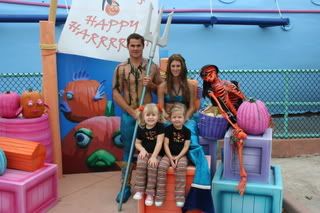 Looking at the seals and sea lions.
Riding the teacup ferris wheel.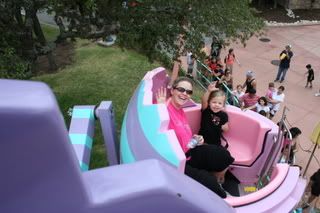 Just a shot of Bethany I thought was cute.
Mommies and girls at the big play area in Shamu's Happy Harbor.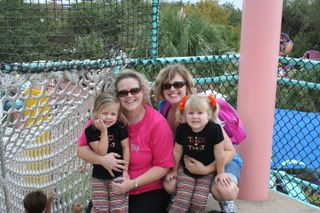 Climbing through the net tunnels. Looking back, Brooke and I can say that we might be a little too old to do that again. :)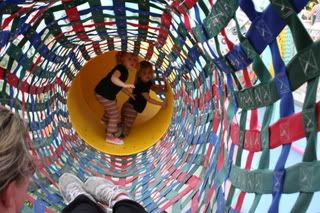 The girls with "Shamu" in his birthday hat.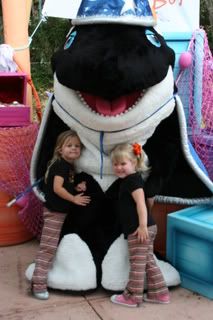 Eating cotton candy. That was definitely a favorite!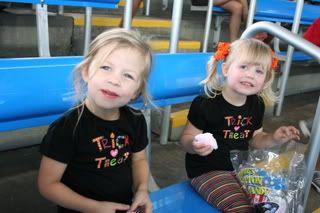 After the Beluga whale show we went down and let the girls look at them swim around.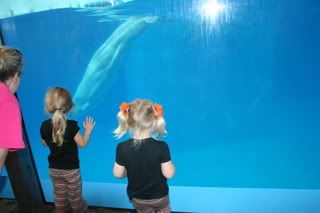 The girls with one of the acrobats in the show, or as Makenna called her, a butterfly.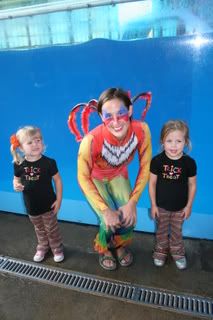 The girls wanted to feed the dolphins, so we bought some fish for them to feed them. They each held a fish until the dolphins came up and opened their mouths. Then they both got scared and wanted us to do it. Oh well.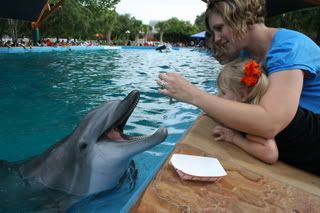 On our way out of the park. You think they were tired???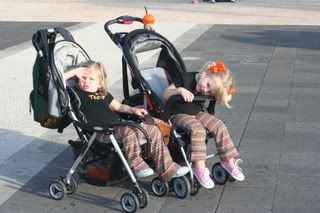 It was such a fun day and we are so glad that we got to do it! I hope that the girls will have happy memories of doing things like this as kids.