Well, the initial attempt at getting the "perfect" pumpkin patch picture was a failure. I had envisioned the girls in their matching dresses looking sweetly at the camera, maybe holding a pumpkin, or at least sitting by one. Maybe a shot of them lovingly looking at each other with the pumpkins in the background. And I thought that MAYBE, if all the stars aligned at just the right moment, it might be possible to get one of them both looking at the camera smiling. No such luck. I think I took about 90 pictures at the pumpkin patch last weekend. Not one of them turned out well. Here are just a few to show you what I mean.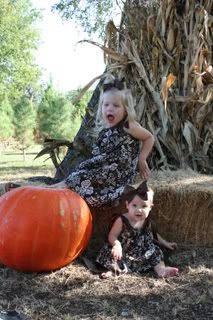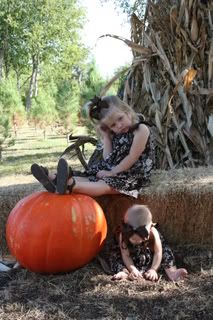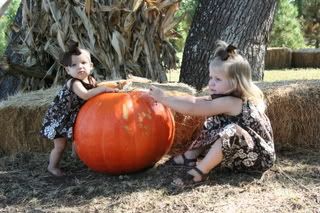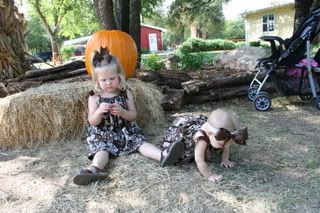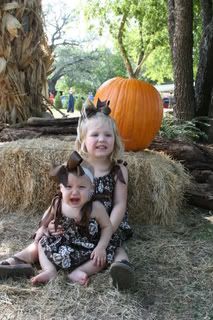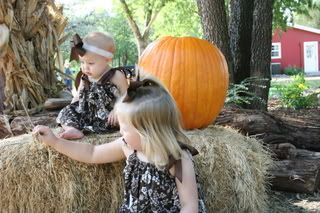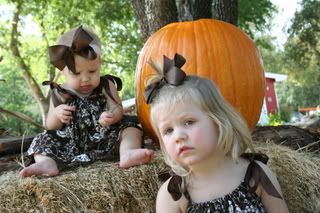 I thought maybe if *I* sat with them they'd do better. Wrong.
Luckily, we went to a different pumpkin patch later in the week and had a much more successful photo shoot. Of course, it's all relative. It was much better than the first one, but not fantastic by any means!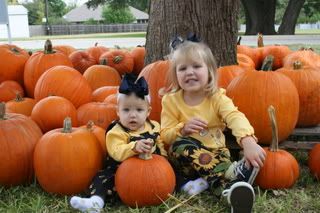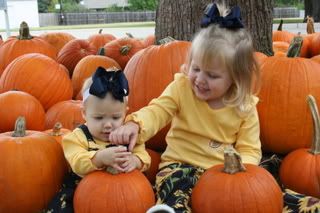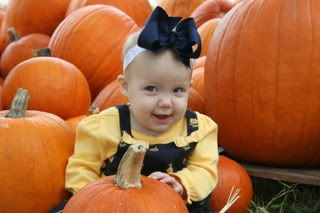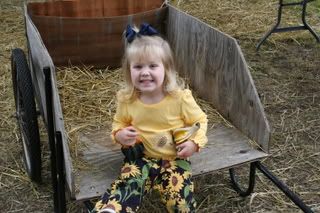 We went with our weekly playgroup, so we got some pics of all the kiddos together, too. That was a feat for sure. Try to get a 3 year old, 2 2 year olds, a 7 month old and a 6 month old all to look at the camera at the same time. Not possible. But we got some fun pics out of it at least!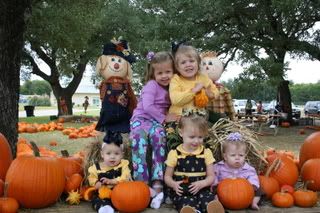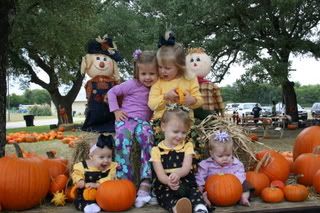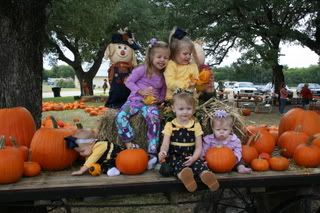 So I decided to push my luck and try a couple more of the girls right before we left.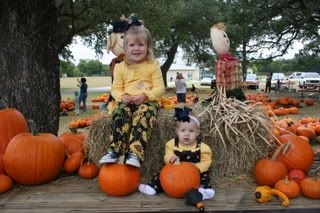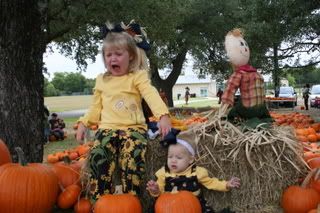 I think I pushed them past their limit. What do you think?