Happy belated birthday to my sweet hubby! Here are the promised pictures. When Bethany and I got home from dance class, we sang Happy Birthday to Daddy and ate "cake." Rice Krispie Treats are his favorite dessert (maybe aside from creme brulee, and well, that just wasn't going to happen), so we made him a RKT cake. He loved it! Apparantly so did Bethany. The next morning when she woke up, she said groggily, "I need a piece of Daddy's birthday cake." It's cereal, right? Agree with me - I did let her have a piece for breakfast. Anyway, here are the pics.
Bethany "decorating" the cake.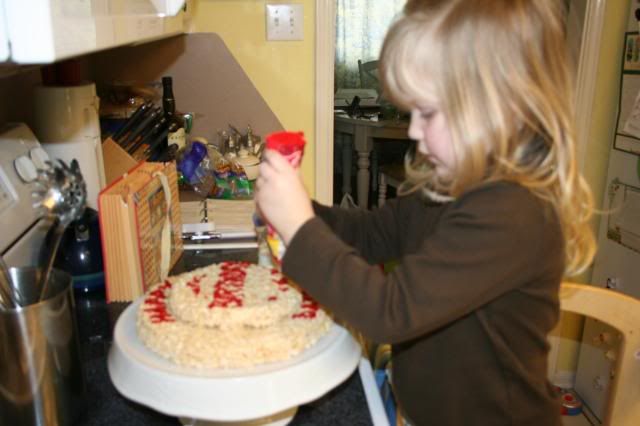 The beautiful final product.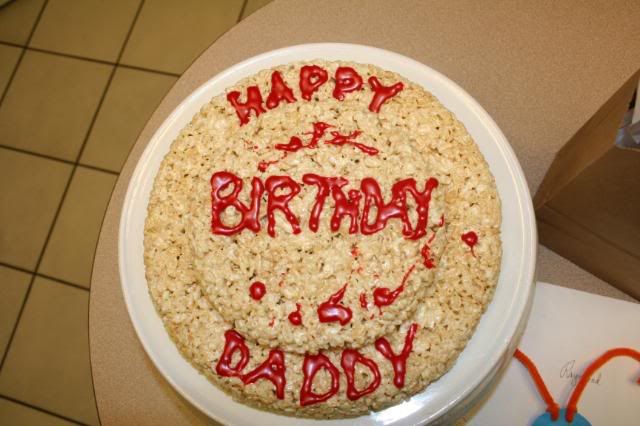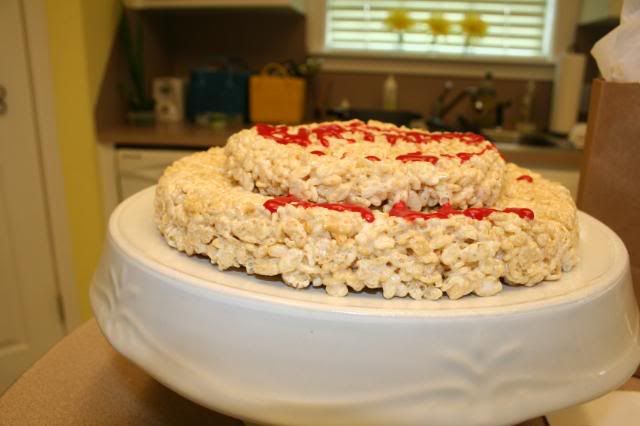 The cake, the loot, and the butterfly Bethany made for him (thanks Shannon for the link to that website - it's awesome!). I've been requested to add the website - http://www.notimeforflashcards.com/ Enjoy!!!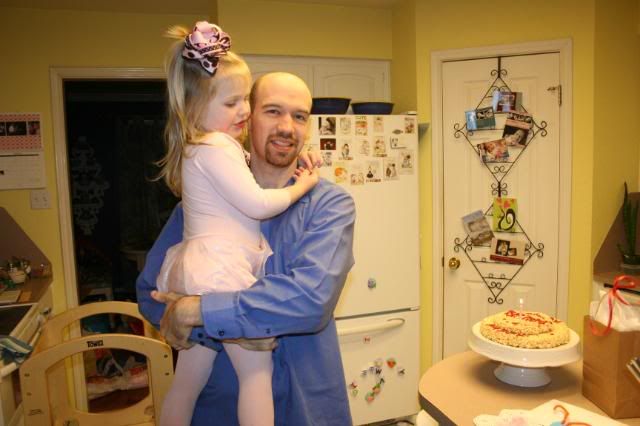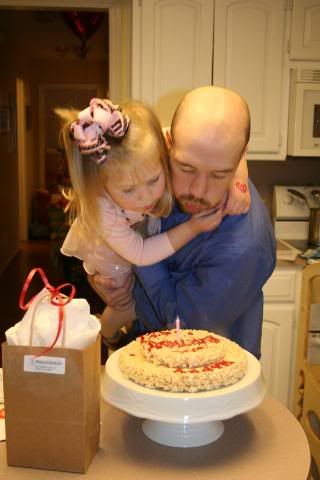 And today is Landry Gayle's FIRST birthday! Happy birthday to my sweet, sweet baby girl! There will be a more in depth birthday post devoted totally to her very soon, but for now, this teaser will have to do.