I realized that I haven't posted any pics of Raymond yet - just the girls and me. So here are a couple of him with Landry when she was first born.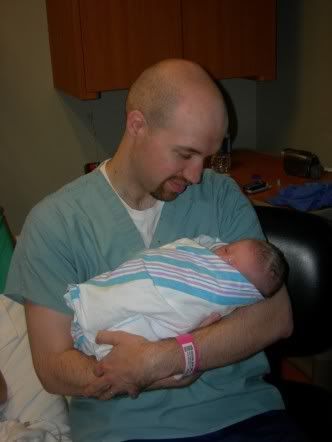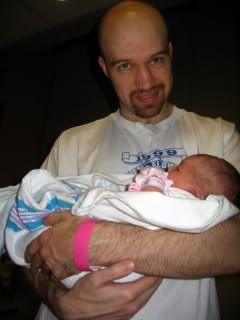 And one of the whole family
So Landry had her 2 month checkup today. Today is her actual 2 month birthday - wow, time sure flies! She was great except for a nasty snotty nose - poor baby can't sleep because of it. She weighed 11 pounds, 15 ounces and was 22 1/2 inches long. 50th percentile in both. Bethany was in the 90th percentile in both at her 2 month checkup. It'll be interesting to see how they are similar and different!
The doctor did say the Landry is very strong for a 2 month old. She actually flipped herself over on the examining table and Dr. Riser (thankfully) caught her before she fell to the floor!
Anyway, more pictures and updates later. Thanks everyone for visiting our blog!!!