I got one of the best gifts a new mom can get this year for Mother's Day. Landry slept from 11:00 pm until 7:30 in the morning - woohoo!!! Thanks baby girl!
We spent the day with my mom (Grandma) and my grandmother (GiGi). They both had a wonderful time with their granddgaughters. GiGi has gotten to hold Landry more than she's ever held Bethany. That's because Landry is a much more laid back baby than Bethany was. Bethany seemed to be screaming every time GiGi ever had a chance to hold her!
Landry and GiGi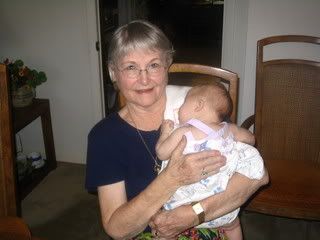 Bethany helping Grandma open the card from her.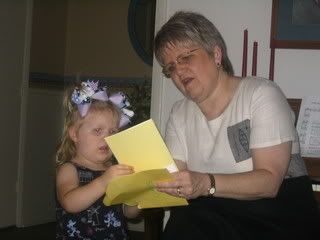 And playing the piano with Aunt Sara.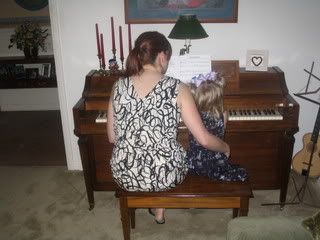 Giving Mommy the charm "she" picked out at James Avery.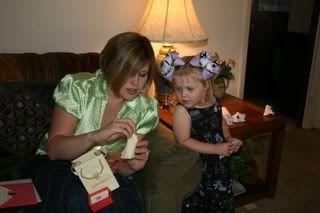 Sleeping Beauty with her Daddy.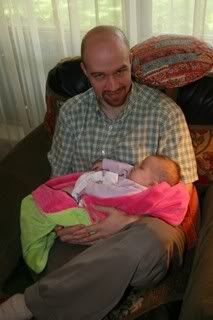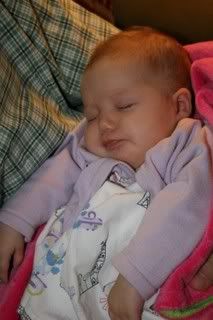 All the girls on GiGi's front porch.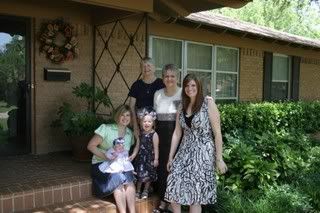 And some pics of my girls in GiGi's front yard.