When my parents were about our age, they had a close group of friends at their church. It reminds me a lot of the group of friends we have at our church! All of them had kids around the same ages and we all lived relatively close to each other in the same smallish town. I have many memories of playing at each others houses after church on Sunday nights, riding bikes through the neighborhood, going camping, and, of course, getting into some trouble. At some point, though, everyone moved away. Some just across town, some across the state and some across the country. It's really awesome to me that they have all stayed in touch and remained close friends. They have visited each other, had annual get togethers, etc. Now, funny enough, they are all back in the Dallas area and continue to be good friends. Most of us kids have stayed close, too!
Yesterday we had one of our get togethers at my parents' house. Now it's not just the parents and kids, though. We have grandkids, too! We all hope that they can grow up to be friends just like we did.
Here are some pics of the fun day!
My girls before everyone arrived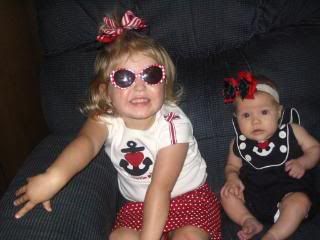 Bethany patiently waiting for Annie to get here!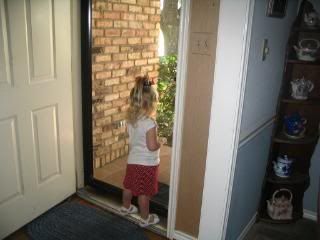 Aunt Sara and Landry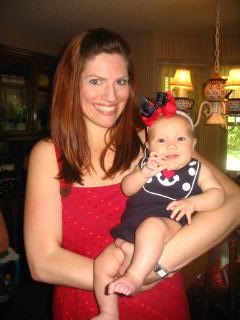 Everyone chillin' on the deck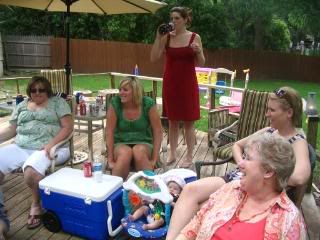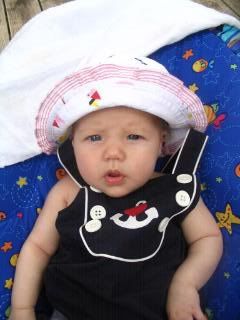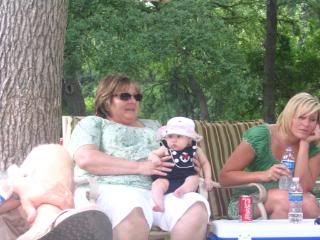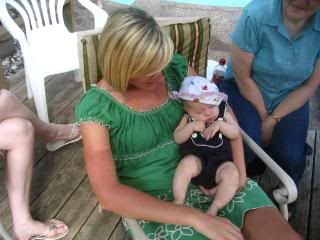 As you can see, Landry had no lack of people to hold her yesterday!
Bethany and Annie (my friend Holly's daughter) swimming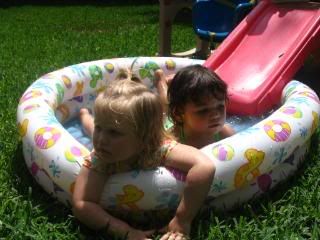 and playing in the bouncer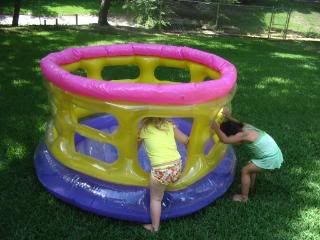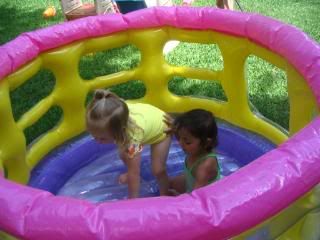 and playing with pink sand in the sand table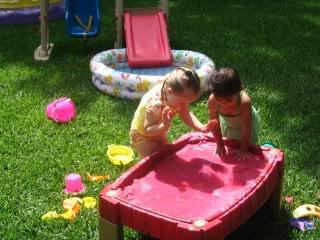 Bethany longingly looking at the big pool!
Please Grandma, may I swim in the big pool?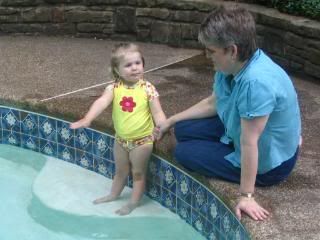 Finally! The big girls let us play with them!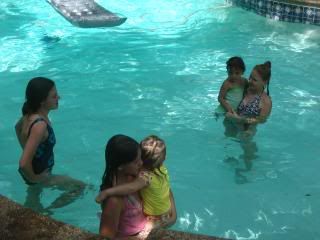 Jumping with Pappy