This weekend was a fun-filled party time! Bethany's actual birthday was on Tuesday, but we had her party on Saturday. This was the first time that we haven't invited ALL of our friends and their families to the party. This year, we just invited Bethany's friends, who are her age. We had a great turnout and a really fun time. The party was at
Wazoo's
. How much more fun could a bunch of 2-4 year olds have??? Pizza, cupcakes and bounce houses galore! It was a great party for ME, since I didn't have to do anything to entertain the kiddos!
Back in May, Bethany's cousin Lexi turned 3. Raymond's mom (Gram) baked and decorated Lexi's cake. Ever since then, Bethany has been saying she wants Gram to make her birthday cake. So Gram got roped into cake duty this year! We ended up deciding to do cupcakes in the shape of a tomato, since Bethany wanted a
Veggie Tales
theme. It turned out cute and the cupcakes were super yummy!!! Thanks Gram!
Bethany was so lucky to have lots of friends and family come to her party. Her Gram, Grandma, Pappy, Aunt Sara, Uncle Tyler and Cousin Lexi all came in from out of town to celebrate with her. She sure is one blessed little girl!
Here are some photos to commemorate the occasion.
Pre-Party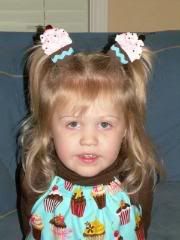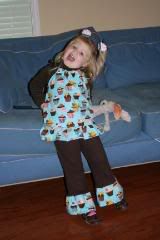 Cute little sis who got left out most of the time!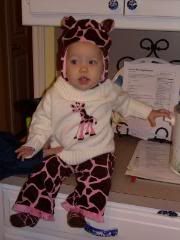 The CUTE Veggie Tales balloons I found on ebay!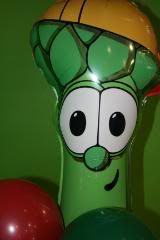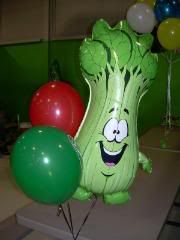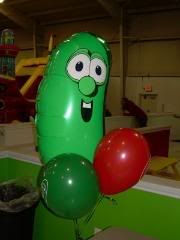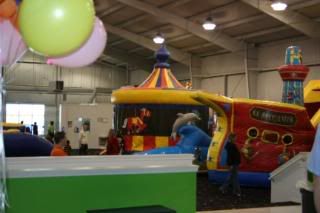 Cute Cousins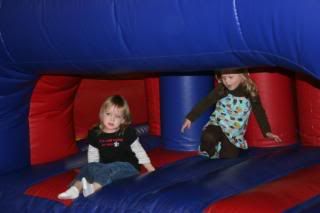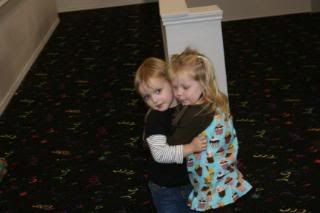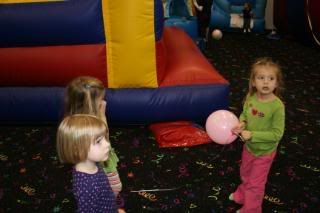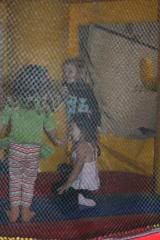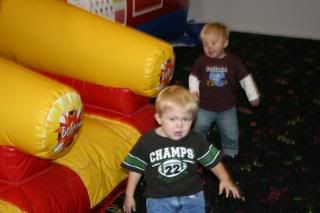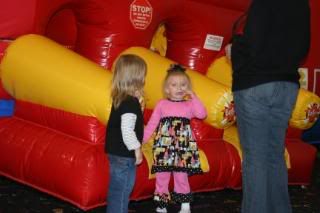 Bethany's cute friend Benjamin came straight from another birthday party that morning, where he got his face painted like a pirate!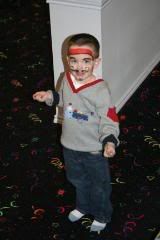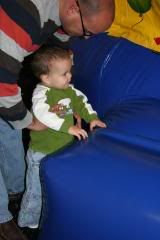 Bethany gathering her peeps for pizza.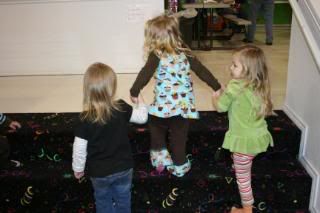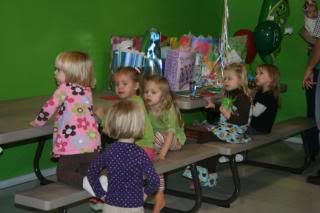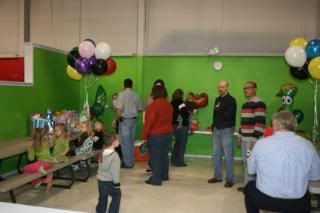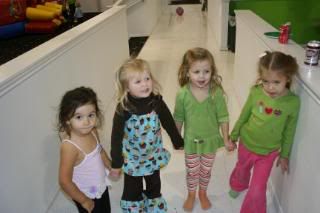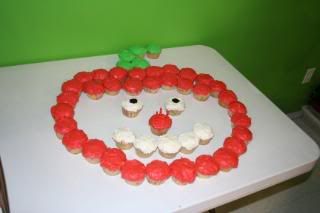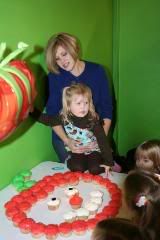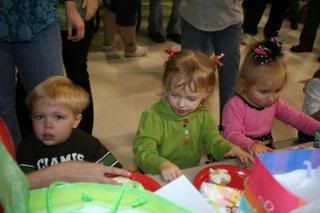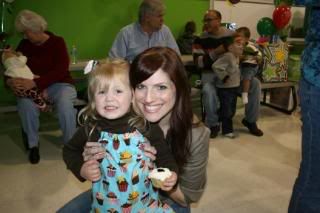 Present time!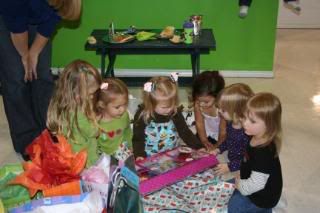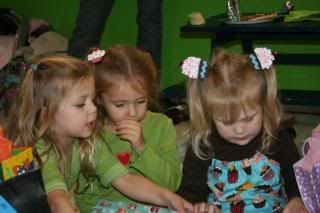 Little sis getting some attention from Gram.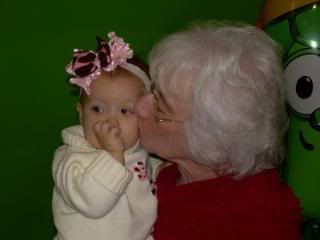 An attempt to get a pic of all the kiddos that were at the party. I think we missed a couple.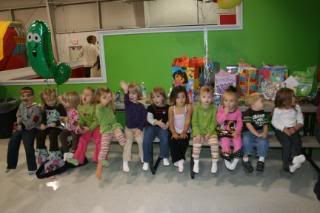 Of course, a birthday party wouldn't be complete without a breakdown from the birthday girl. She didn't want to leave.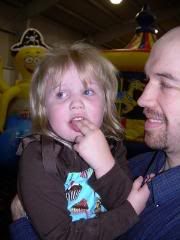 This is at home after the party - already wearing one of her favorite presents!!! We proceeded to have to play all of the games she got WHILE she was wearing the Snow White costume. Fun times.