So I have been inspired by The Nester to redo my bathroom. Well, maybe the
more appropriate term would be to "do" my bathroom. It's just one of those rooms that never got "done." It did take me a little more than 10 minutes, but I did a LOT of stuff! Each project only took about 10 minutes, though. It was incredibly easy. Made me wonder why I'd never gotten around to it in the 5 YEARS I've lived in this house.
Here's the before.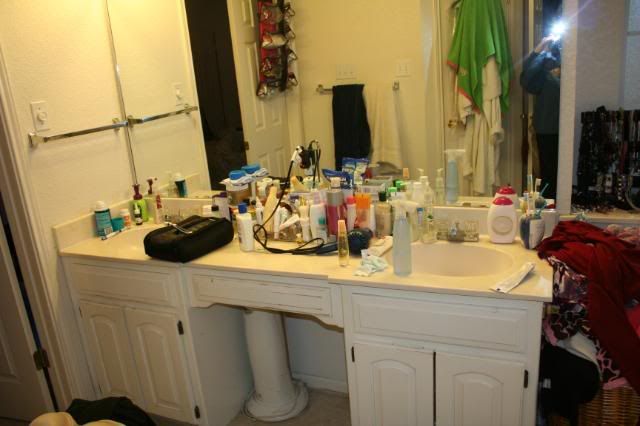 The first thing I did was clear the clutter. Most of it went in the trash. What I did keep went in the cabinets or behind this.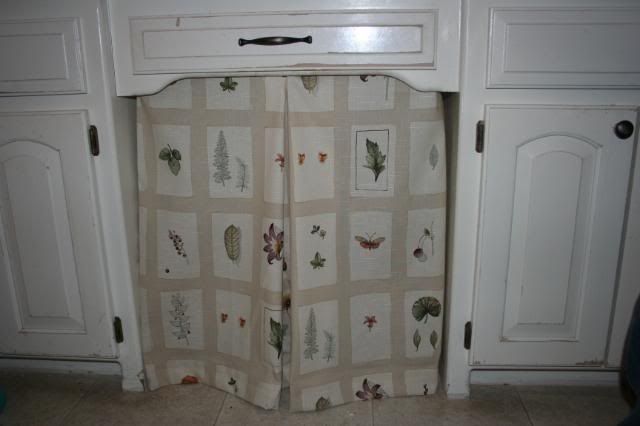 I made this "mistreatment" with fabric I've had for years that my mother-in-law gave me (thanks Kathye!), my sewing machine and some hot glue. I know, many of you are probably shuddering, but would you have known I hot glued it on if I hadn't said so?

After one quick (and cheap) run to Wal-Mart, I had my new knobs. They were the only thing I spent $$$ on for the entire redo. And they were from Wal-Mart, so I didn't break the bank. :) Everything else I already had - I just shopped my house!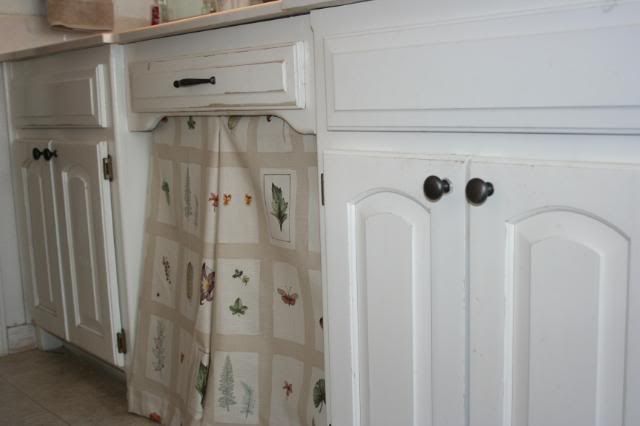 Here's where it gets tricky for me. I'm not great with arranging things and making them look pretty. I really need some help. PLEASE give your opinions!!! Let me know which arrangements you like the best OR even better, give a different idea! Sometimes I get trapped and just can't come up with anything else. Here we go...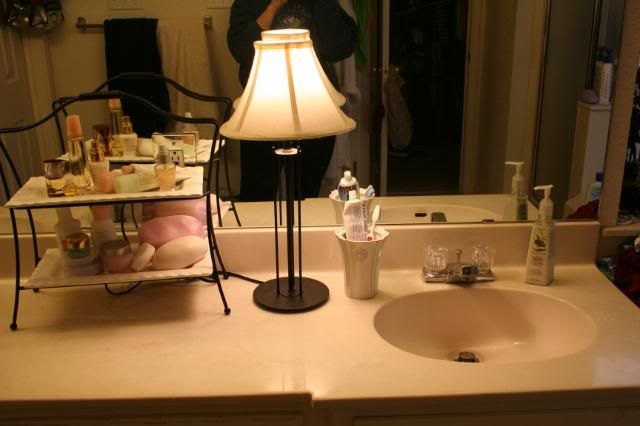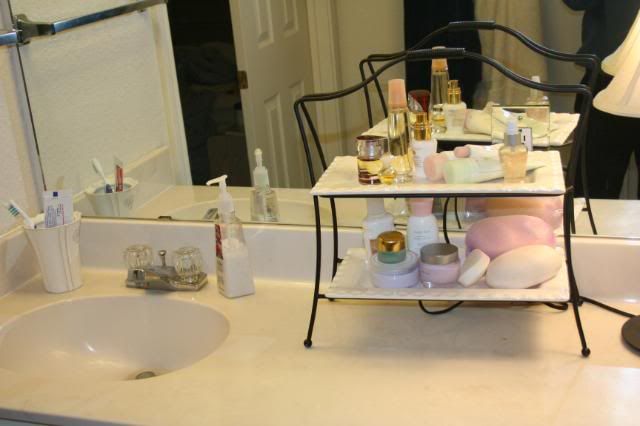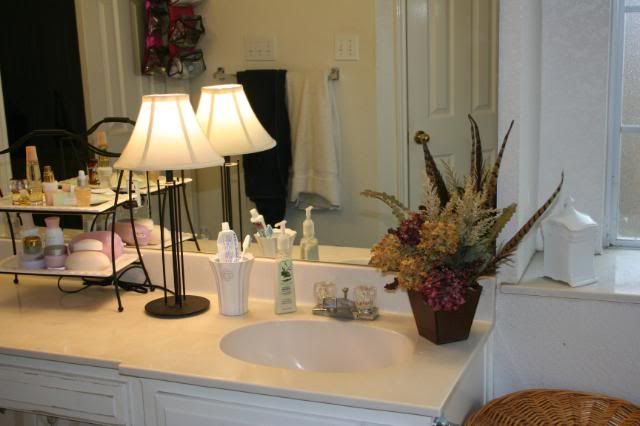 OR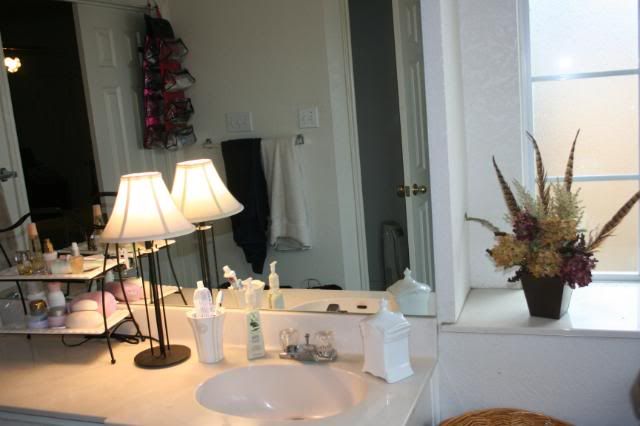 OR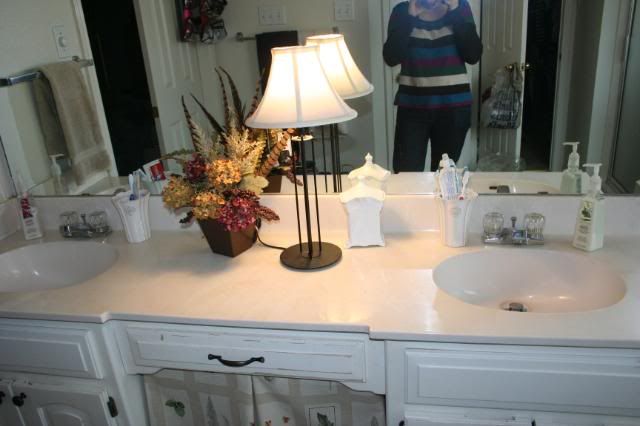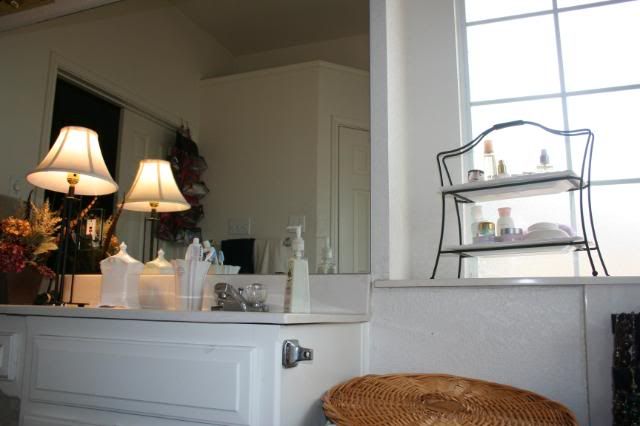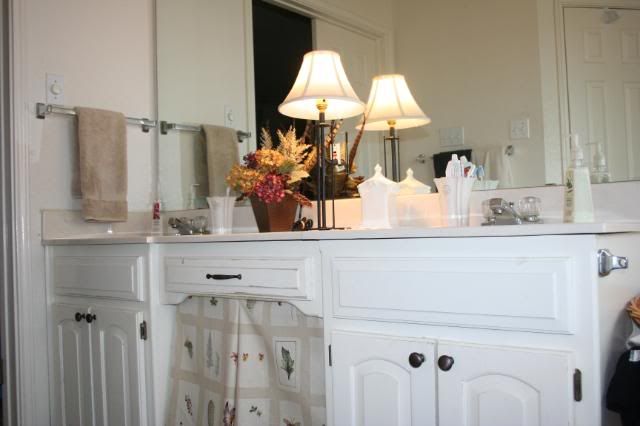 Now that I'm looking at the pictures, I don't really love any of the combinations I came up with. I need some opinions! And if you have any ideas of something that might look good, just mention it - I might have just that perfect thing stuffed away in a closet somewhere!





*******UPDATE********
Okay people - this is what I have now. I am much more happy with this than any arrangements from yesterday. I also added some window mistreatments from leftover fabric. Woohoo! Thoughts? Suggestions? Should I scrap it all and start over?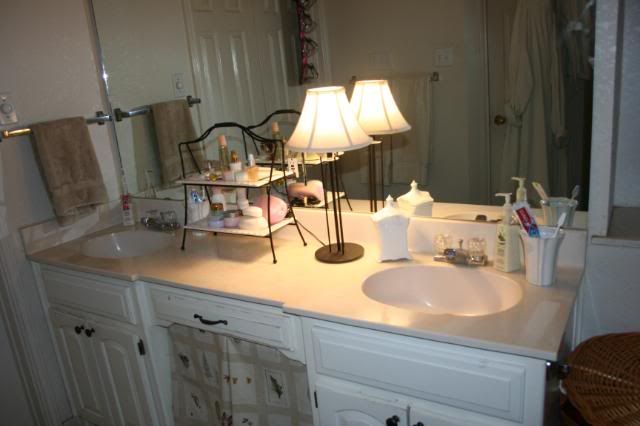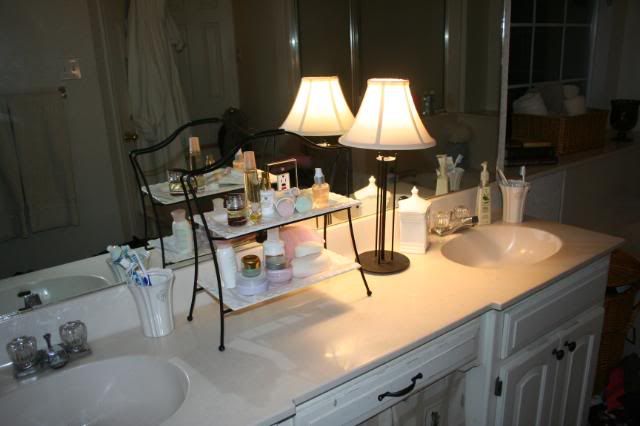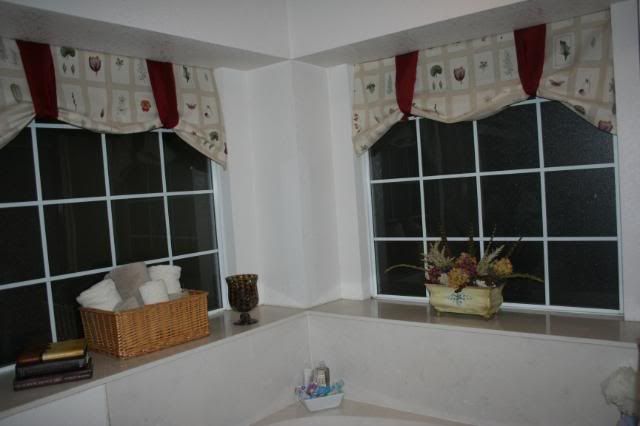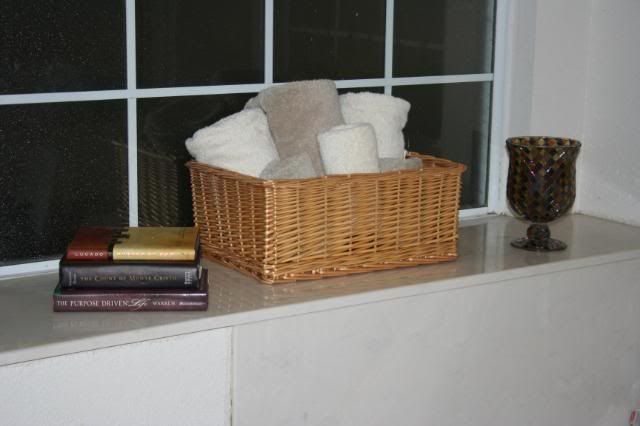 Or is it better with the basket and floral arrangement switched?