Happy Valentine's Day!!!
I've never been much of a Valentine's Day person. I don't decorate my house, I don't buy lavish gifts and I don't want lavish gifts bought for me. It just seems to be an over-commercialized holiday and has lost its meaning. So this year was a big year for me. I bought my first Valentine's Day decoration! Isn't it cute???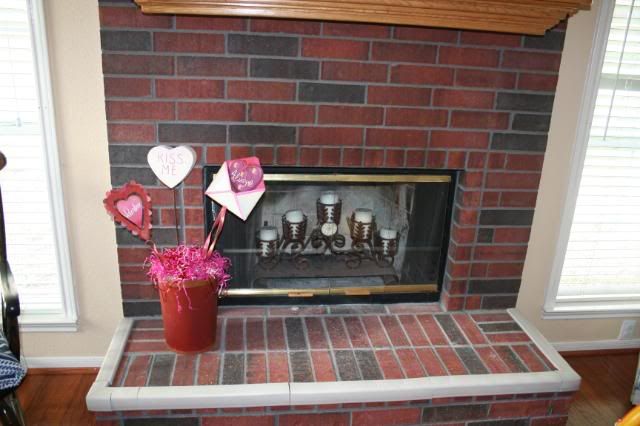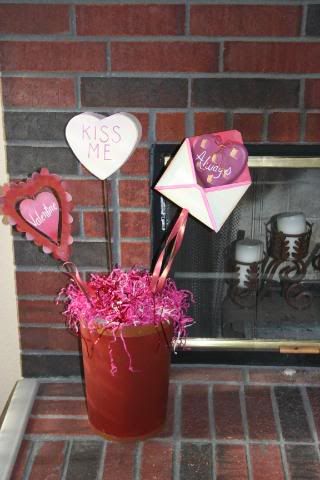 And even cuter with the little girl!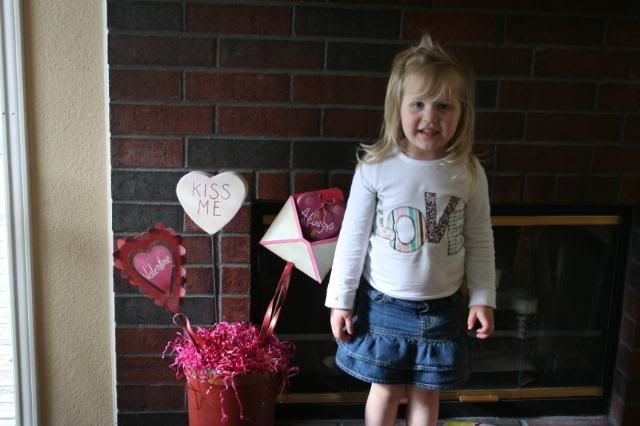 These are the only pics I could get of Landry in her "love" outfit. I know - probably none of you have ever seen her without a bow bigger than her face on her head, but I couldn't find her bow to save my life! Anyway, the outfit is cute, even if she does look like a boy. Looking at the outfit ON her, I realize I should have placed the letters higher. Next time I'll get it right. Maybe.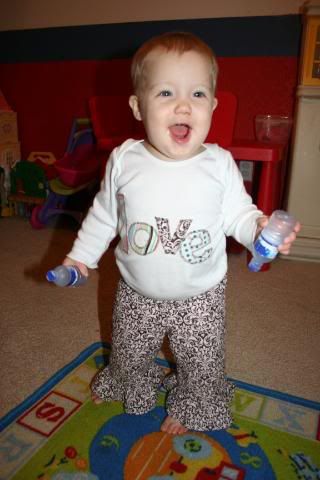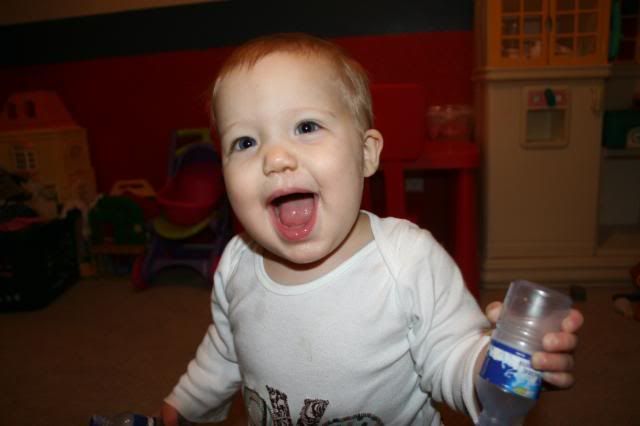 In keeping with my V-Day "bah-humbugness," I didn't want to buy anything for the hubby. Instead, while he was at work this morning, Bethany and I made him truffles (one of his very favorite things!!!). It was so fun for us and I'm sure he'll love them! Granted, he only gets half a batch because when I opened the oreo package to make the recipe, half of the oreos were missing. Who could have eaten them??? Here's a play by play of the truffle-making.
These are super-easy. Only 3 ingredients!!!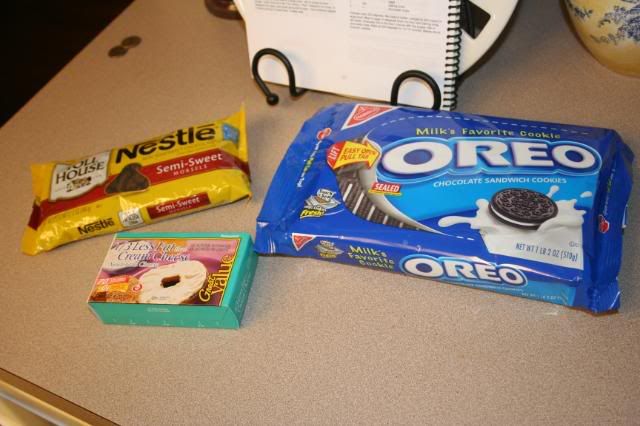 This is the way Bethany "helped" most of the time.
Crush the oreos finely. We did it with the food processor, but you can do it anyway you like!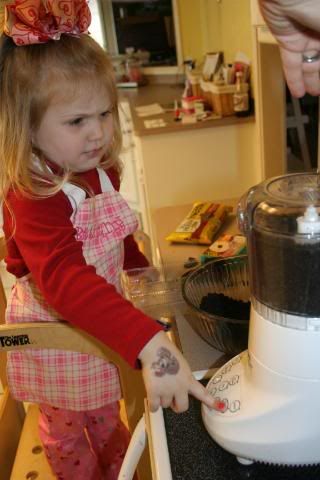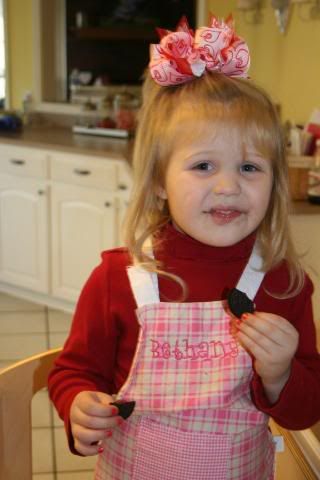 Add cream cheese.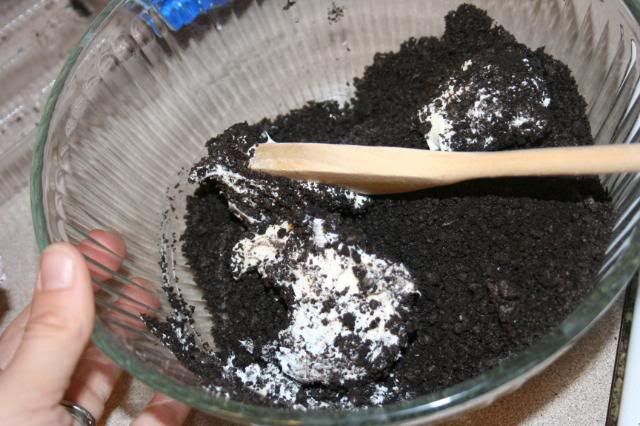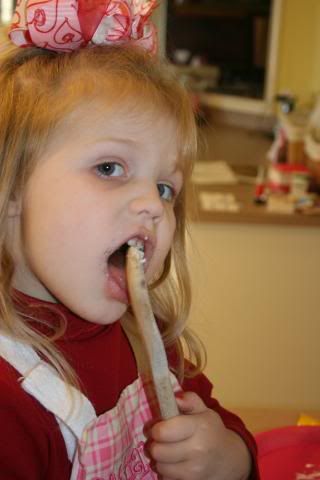 Mix well.
Roll into 1" balls and dip in melted chocolate.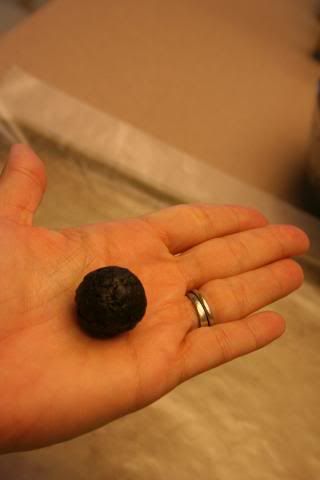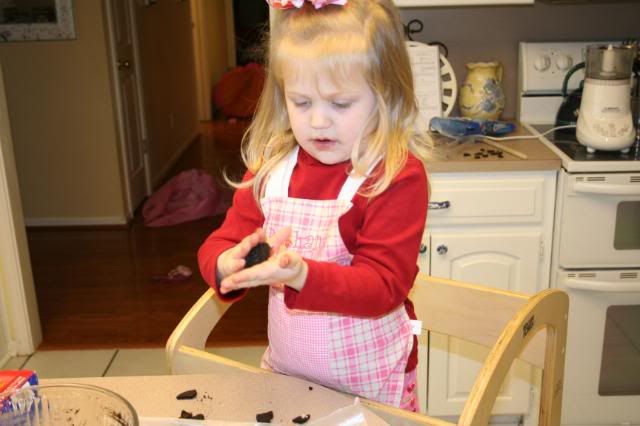 The recipe calls for you to reserve some of the oreo crumbs to sprinkle on top of the truffles. We opted for Valentine sprinkles and icing!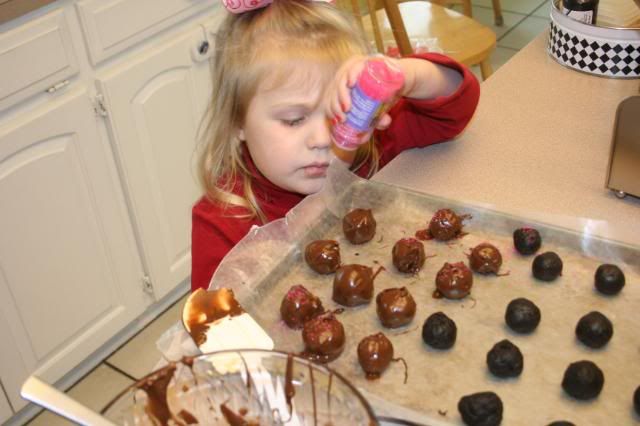 Since this was a gift, we had to package it nicely. After scavenging through my kitchen I found this tin.
Cute? Yes. Valentine-y? No. So out came the paints! I pretty much let Bethany decorate it with just a
little
help from me.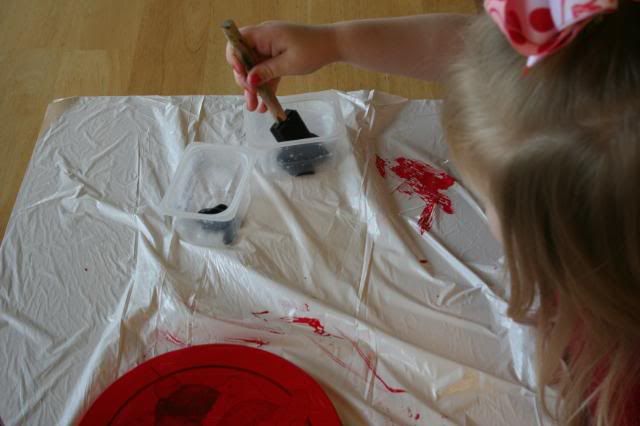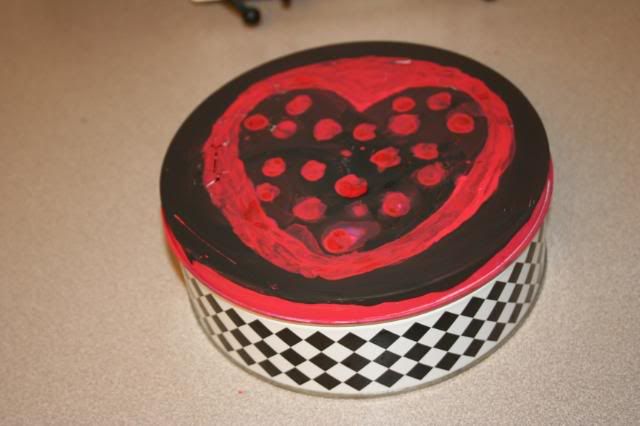 I got these CUTE mini cupcake liners at Wal-Mart.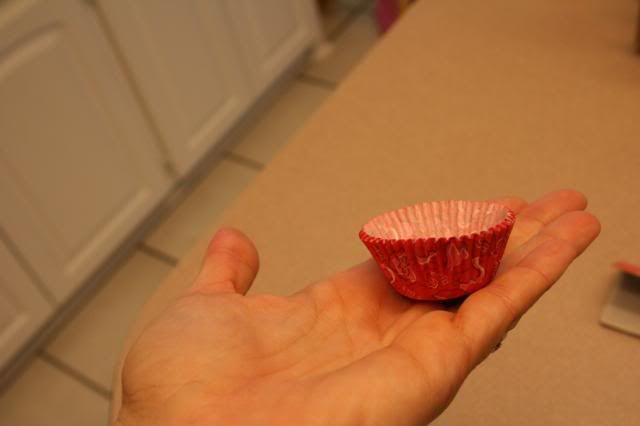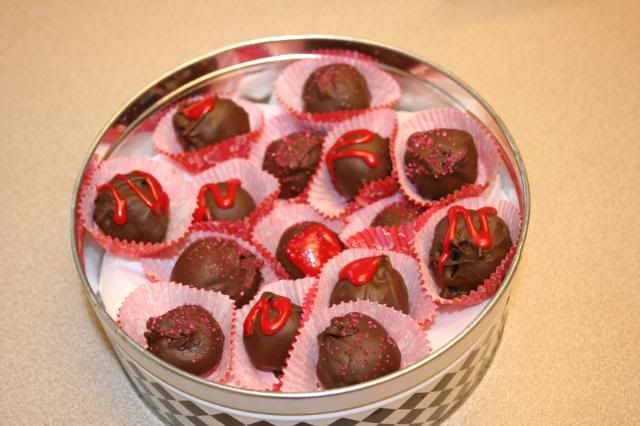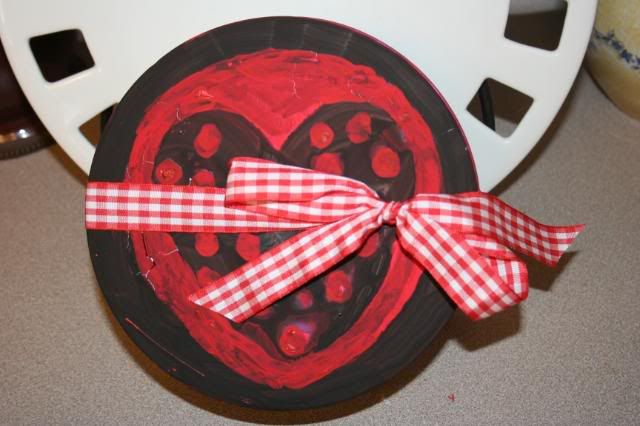 Here's the actual recipe if any of you want to make these bad boys. Warning - they are addictive! I told myself I'd only eat one, but I've eaten a few more than that!!!
Oreo Truffles
(from my friend Holly)
1 (1 lb, 2 oz b) pkg Oreos, divided
8 oz cream cheese - softened (I used the 1/3 less fat and they were still great!)
16 oz semi-sweet baking chocolate - melted
Crush 9 of the cookies to fine crumbs in a resealable plastic bag using a rolling pin; set aside for use later. Crush remaining 36 cookies to fine crumbs and place in bowl - add cream cheese and mix until well blended. Roll into 42 balls, about 1 inch in diameter. Dip balls in chocolate (use 2 forks to allow excess chocolate to run off) and place on wax paper covered baking sheet. Sprinkle with reserved cookie crumbs. Refrigerate until firm, about 1 hour.