or
Becky
!!! Yes, my good friend Becky always has the neatest posts about her crafts and fun things that she makes. I do love to "craft," but rarely take the time to do so. I've been doing it a lot lately and it really is so fun! Here are a few of the things I've made.
I bought the pattern for these dresses on
etsy
and had my mom walk me through making Landry's. I pretty much made it "all by myself," with just a little help from her. After that I felt confident to make Bethany's completely on my own and I DID!!! Here are the end results: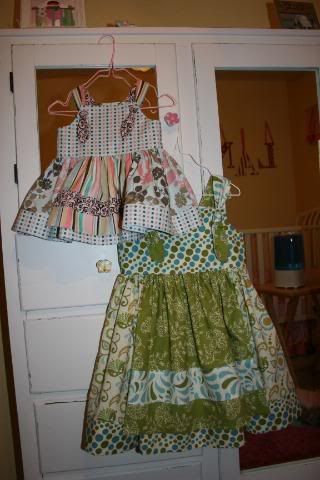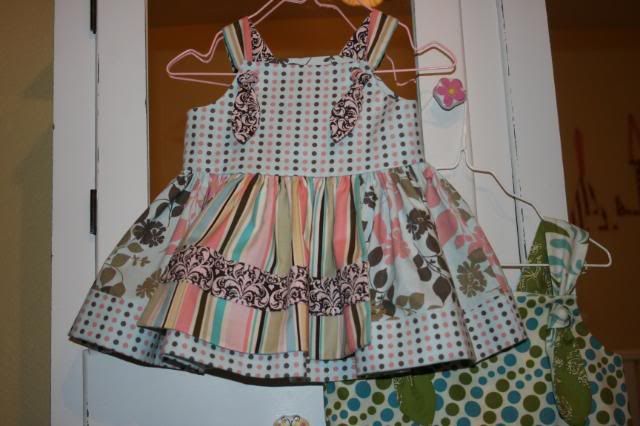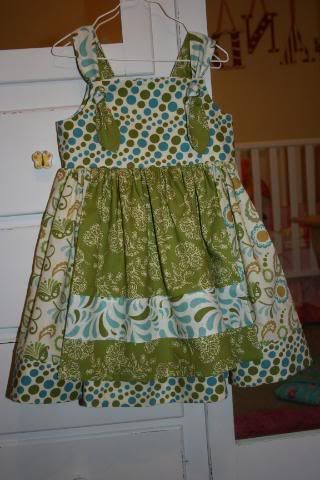 I did cheat a little and ask my mom to make them some pants to go under the dresses since she had a pattern for them. Here's what they look like with the pants: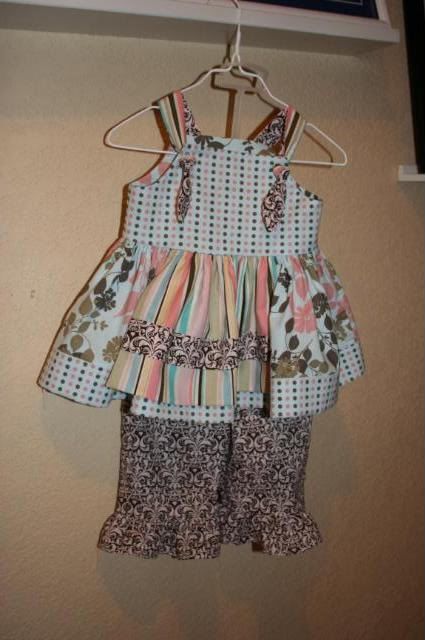 So while I was perusing random blogs the other day, I got the idea to applique some shirts for the girls for V-Day. I decided to use scraps I already had from Landry's dress and I used a shirt and onesie I already had. All in all, this project cost me $0.00. Love it!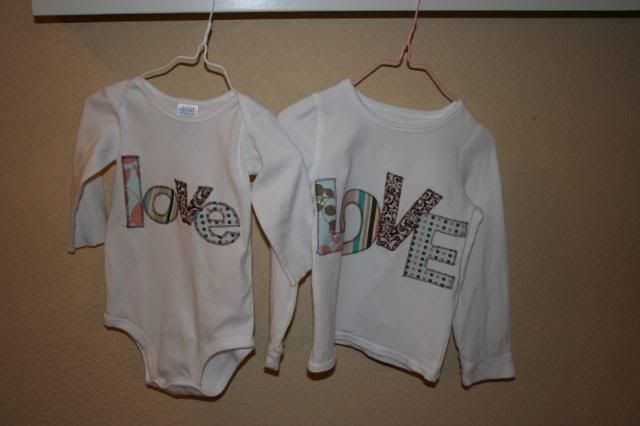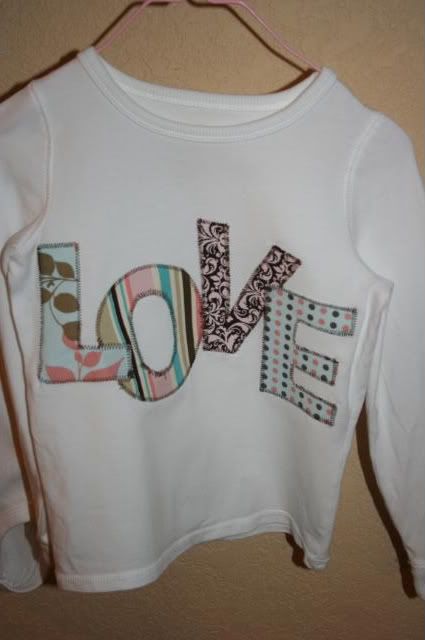 Then I thought,"How cute would those pants that my mom made be with this shirt?????" The answer is VERY!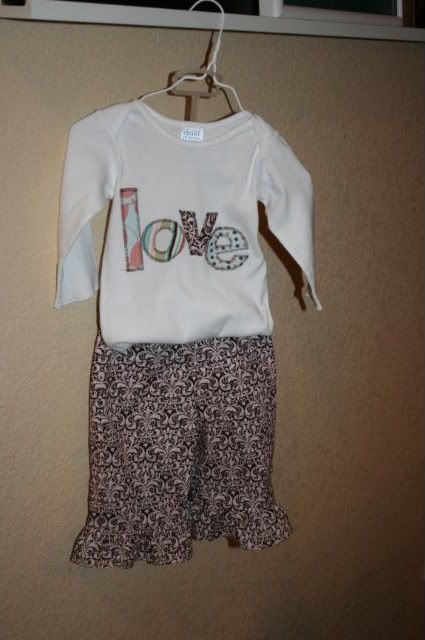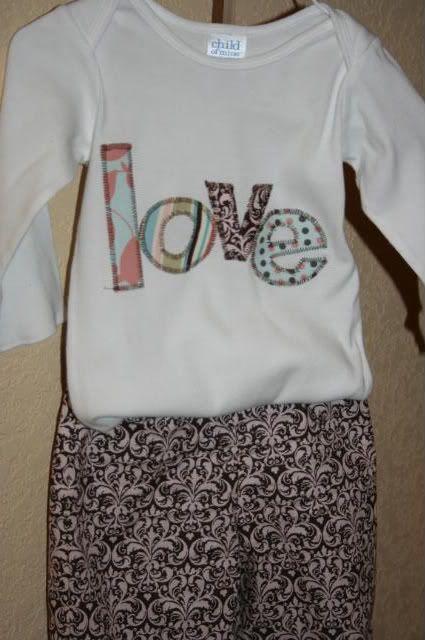 One more project and I promise I'll leave you alone! I got this idea off of a blog while Blog-surfing! It's called
Imperfectly Beautiful
and she has some wonderful cute ideas. Anyway, I think I'm going to give these to the girlees for Valentine's Day instead of candy or toys that they don't need.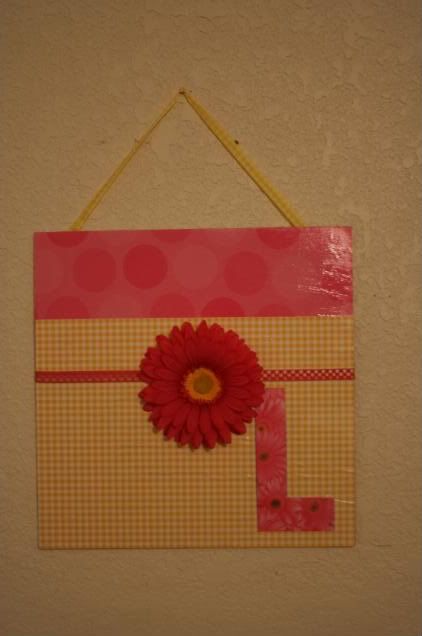 Granted, mine don't look as good as the ones that inspired me, but I think they are good enough to hang in their rooms. I think this is the first time I've made something from "scratch," and it looks good enough to actually display in the house. Usually it ends up looking like a kindergartener brought it home and goes in the TRASH!!!
Thanks for sticking with me! I'll try to snap some pics of the girls actually wearing their new outfits soon!