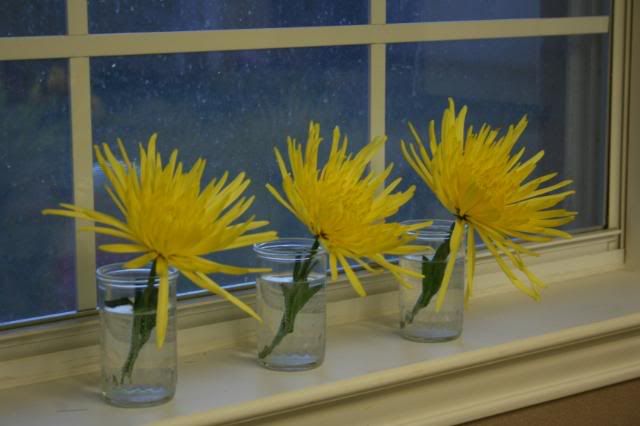 Why do flowers make me so happy? Seriously, as soon as I walk into my kitchen and see these beauties I smile! They are just cheap flowers from Wal-mart that I stuck in some juice glasses, but aren't they great?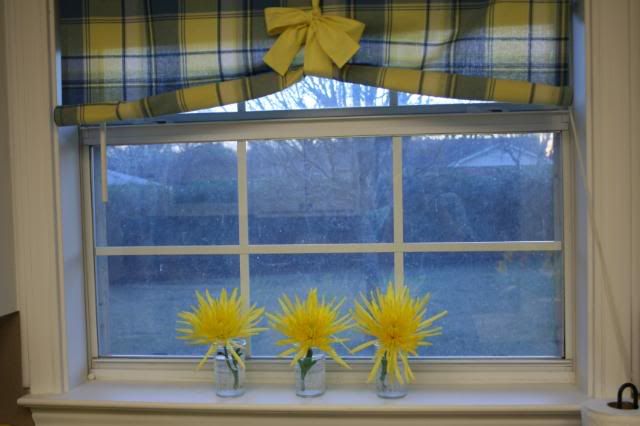 And this time of year I LOOOOVE my tulips! Even Bethany knows tulips are mommy's favorite flower. So I had to get some today. Love 'em!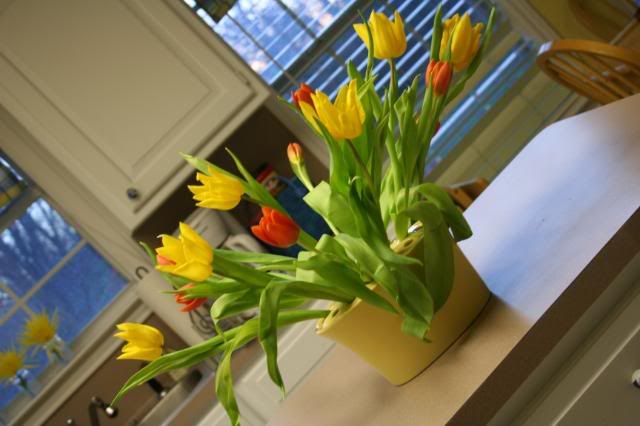 Of course, my kiddos make me happy, too! The other day, on the way to ballet class, we drove past our new Sonic and Bethany said, "Mommy, can we stop by Scott and White and get something on our way?" (For those of you who don't know - Scott and White is the hospital where Daddy works) . I said, "You mean
Sonic
?" "Yes, can we stop by Sonic and get something on our way?" It was almost funny enough for me to stop and get her something, but I didn't.
Landry is really trying to talk now! She said "please" tonight at dinner. Well, really she said, "meese," but I knew what she meant. :)