I'm getting a new camera. Not someday in the near future. NOW! Like today or tomorrow. Our camera has been malfunctioning a lot recently. Sometimes is takes bad pics, sometimes is won't turn on and sometimes it'll turn on, but there's no picture. Anyway, today was the last straw for me. Bethany had her first haircut today! Sniff, sniff. Just a tiny trim so it would be out of her eyes, but nonetheless, a haircut. Here are the pics to commemorate the ocassion.
Before: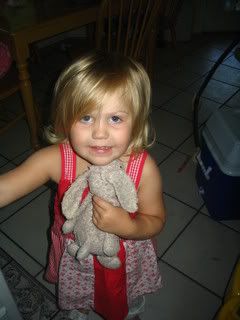 Sitting in the chair with the cute "cape" on: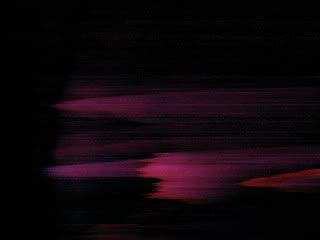 The very first cut: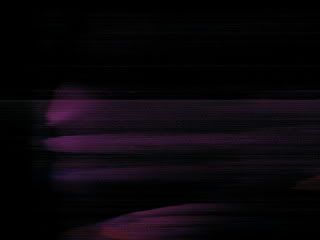 After: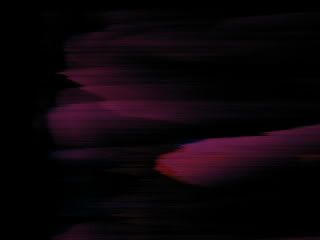 So that's what we have to remember the first haircut! I'll make a great scrapbook page with those pics for sure.
Stupid camera aside, it was all in all a great success! Bethany did GREAT! She didn't even need bribery. She just sat in the chair and did exactly what Jayci told her to do. The cut looks good, too. Probably not many people would actually even notice it got cut. I'm just happy that it's not hanging in her face anymore. Maybe when I get my new camera I can post a pic of what it looks like!
In other news, Landry has started attending the Cradle Roll class at church. Here are some pics of her and her friend Kelsey, who is one month and one day younger than her.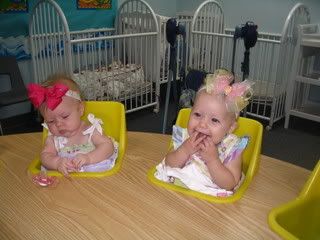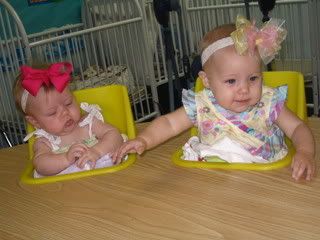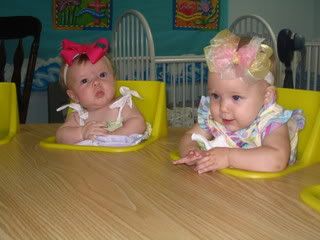 And just because she was so darn cute today: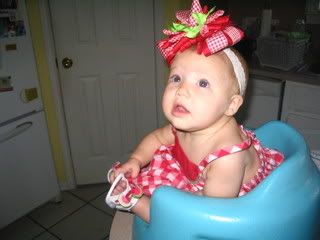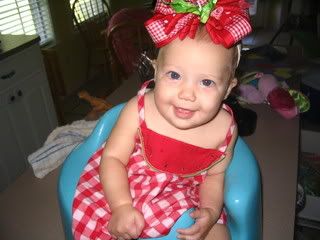 Oh, Bethany did say something else pretty funny the other day. We've been working on learning the lowercase letters because I realized that she pretty much only recognized uppercase. Anyway, I was telling her about uppercase and lowercase and then asking her to identify certain letters. I showed her a lowercase "a" and asked her what it was. She said, "A downercase 'a'!"